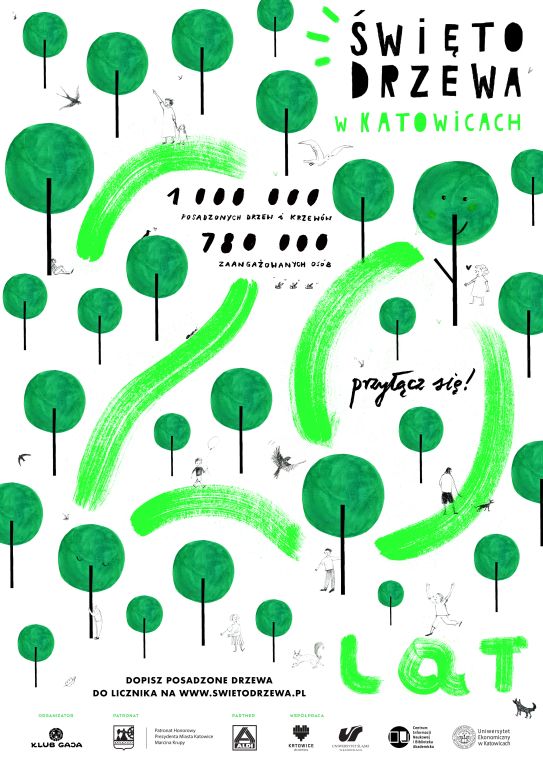 The celebrations of the 20 years of Tree Day begin on Monday, 24 October 2022 at 10 a.m. The event is linked to the 10th anniversary of the Centre for Scientific Information and Academic Library (CINiBA).
The celebrations will begin with the presentation of thanks and certificates. Next, the participants will plant trees and shrubs and build hotels for pollinators, which will be left at the square in the vicinity of the Library's building.
The Tree Day organised by Klub Gaja is an ecology education initiative on climate and environmental protection, which aims to engage various social groups, education facilities, organisations, local governments, institutions, and companies in planting and protecting trees. This year's celebrations are taking a long-term approach and will last from September to November.
The event is organised jointly by CINiBA and Klub Gaja, with the support of the University of Silesia. Detailed information is available on the website of the Scientific Information Centre and Academic Library (CINiBA).