We would like to remind you that the Education Centre of the University of Silesia organises a meeting concerning creative solutions in academic teaching, "Creative teaching: challenges – tasks – solutions". The meeting will take place on Friday, 10 December at 1 p.m. on the MS Teams platform.
The meeting will be held in the form of open space, which will allow a wider audience to take a closer look at individual issues and talk about the challenges connected with academic teaching. The participants will be also able to reflect on the condition of teaching and the teacher-student relations.
The open space formula allows us to get a closer look at some of the problems. Meeting participants could propose a problem in the application form, which will become the main topic of one of the so-called e-tables. The participants can move freely from one discussion to the other. At the end of each discussion, the most important conclusions will be collected. They will form the basis for further work at the Education Centre of the University of Silesia.
The meeting may be attended by participants who have registered by 6 December.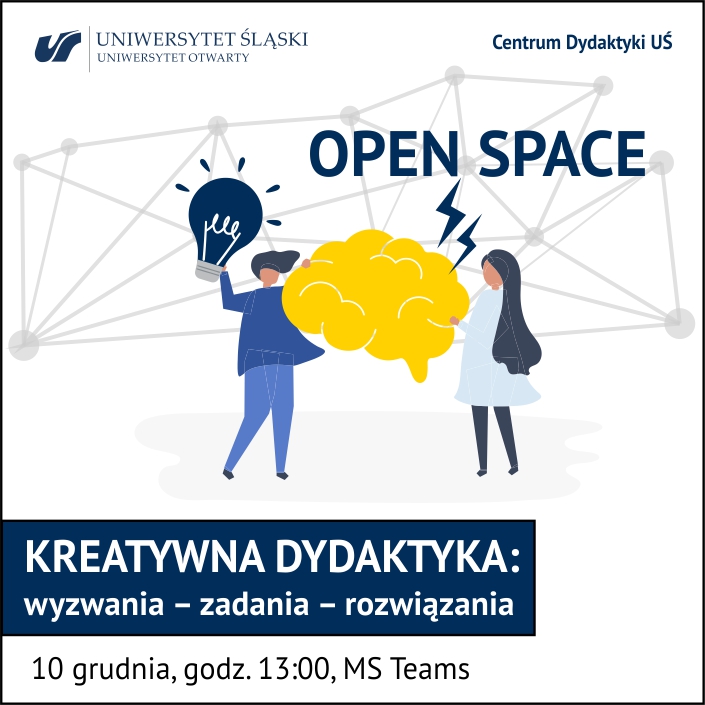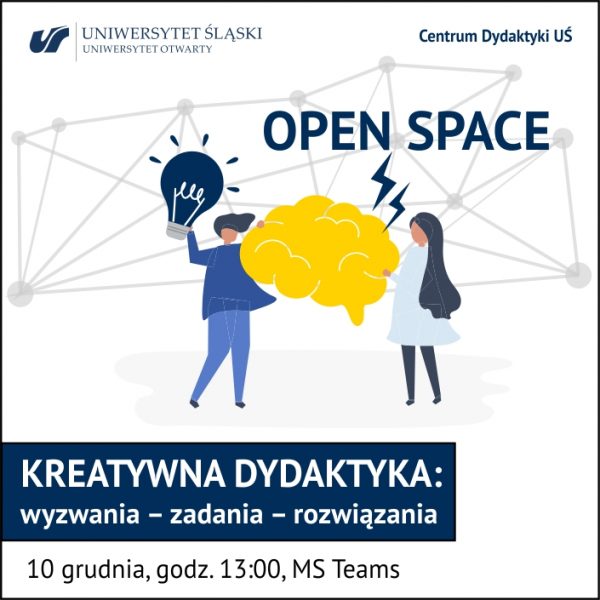 Grafika promująca wydarzenie