Genius Universitatis is the largest competition for the most creative recruitment campaign conducted by universities in Poland. The event is organised for the eleventh time by the Perspektywy Education Foundation. This year's awards gala took place on 10 March 2023 in Warsaw. Among the winners was the University of Silesia. Our University was appreciated in the gadget category, taking third place.
The winning project is the "GameUS" card game created with the aim of presenting the fields of study, research conducted at the University of Silesia, as well as the specificity of the University and the region itself. It consists of 120 different illustrative graphics prepared under the supervision of Stefan Lechwar, PhD, DLitt, Associate Professor, Director of the Institute of Fine Arts of the University of Silesia. The graphic design was entrusted to Natalia Zalewska, a student of the Faculty of Arts and Educational Science of the University of Silesia, and Łukasz Dudasz, a graduate of the same Faculty.
Some of the graphics were also used to create the visual setting of gadgets promoting the University of Silesia among potential candidates. The set includes: eco-friendly bookmark and pencil with seeds of a flower meadow, as well as postcards presenting individual faculties.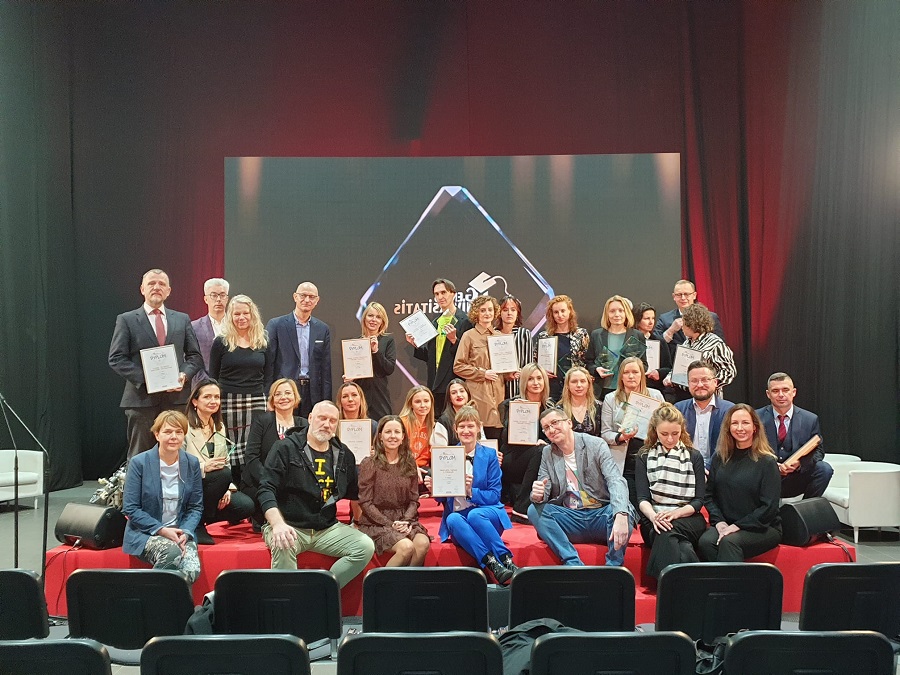 The winners of the competition | Photo by University of Silesia