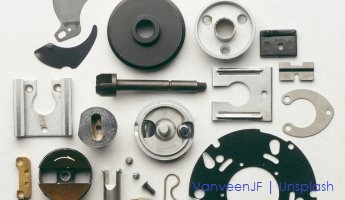 Części maszyny
Patenty Uniwersytetu Śląskiego
Naukowcy z Uniwersytetu Śląskiego opracowali sposób wytwarzania warstw tlenkowych wzbogaconych nanolubrikantem na aluminium lub jego stopach. Wynalazek, który został objęty ochroną patentową, może być wykorzystywany m.in. do wytwarzania warstw ochronnych takich części maszyn, jak: cylindry siłowników i sprężarek czy tłoki silnika. Dzięki temu elementy urządzeń przemysłowych mogą być dłużej używane, co prowadzi do obniżenia kosztów ich eksploatacji.

---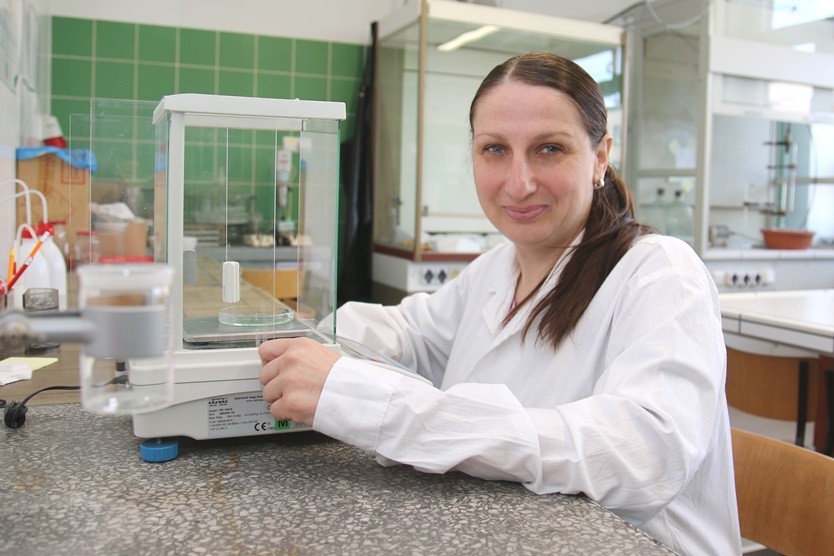 Dr Joanna Korzekwa, zastępca dyrektora Instytutu Technologii i Mechatroniki,
współautorka opatentowanego rozwiązania
Fot. Sekcja Prasowa UŚ

Aluminium oraz stopy aluminium są powszechnie stosowane do wytwarzania takich części, jak cylindry siłowników pneumatycznych i sprężarek lub tłoki silnika. Są to materiały stosunkowo lekkie, charakteryzują się jednak niską twardością, podatnością na odkształcenia i mają tendencję do sczepiania adhezyjnego we współpracy z partnerem tribologicznym. W związku z tym, aby poprawić ich właściwości, naukowcy opracowują różnego rodzaju warstwy przeznaczone na skojarzenia ślizgowe. – Nasz zespół zaprojektował metodę wytwarzania warstw tlenkowych wzbogaconych nanolubrikantem, dzięki której można zwiększyć twardość, odporność korozyjną oraz poprawić właściwości tribologiczne aluminium i jego stopów poprzez zmniejszenie wartości współczynnika tarcia – mówi dr Joanna Korzekwa, współautorka opatentowanego rozwiązania. Materiały poddane takiej obróbce mogą stać się interesujące dla konstruktorów maszyn i urządzeń przemysłowych, przyczyniają się bowiem do polepszenia ich właściwości eksploatacyjnych.
Dr Joanna Korzekwa prowadzi badania tribologiczne, a zatem takie, które dotyczą procesów zachodzących na styku poruszających się ciał stałych. Przygląda się zjawiskom tarcia, zużywania i smarowania w parze skojarzeniowej: warstwa tlenkowa – tworzywo sztuczne. Takie procesy obserwowane są np. w siłownikach, gdzie poruszający się tłok cylindra ma ciągły kontakt z uszczelką. – Im większa siła tarcia, tym wyższa temperatura układu i szybsze zużywanie się części. Szukamy zatem rozwiązań, które pozwolą uzyskać odpowiednią warstwę pokrywającą powierzchnię aluminium lub powierzchnię stopu aluminium służącego do budowy np. cylindra siłownika. Im lepsze właściwości ślizgowe, tym niższa wartość współczynnika tarcia i tym samym mniejsze zużycie elementów części maszyn – wyjaśnia naukowiec.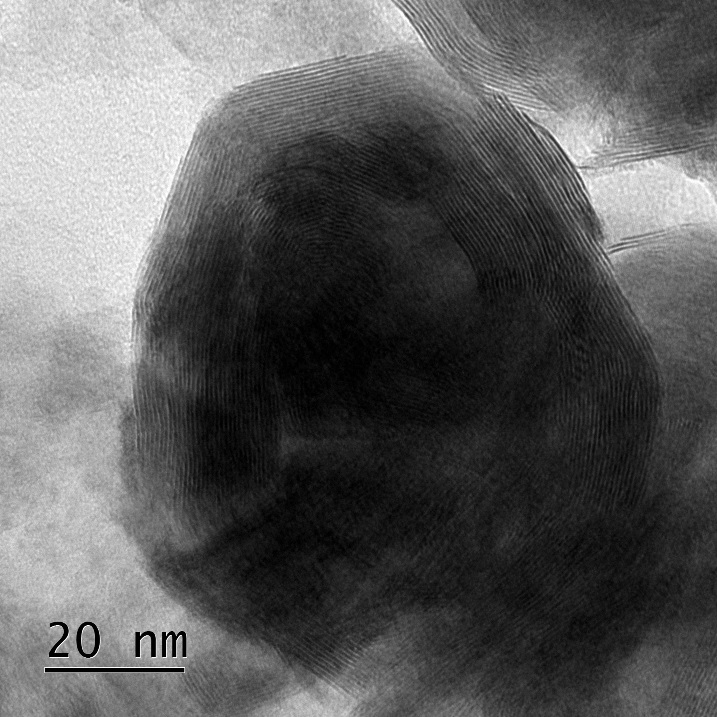 Nanoproszek dwusiarczku wolframu IF-WS2. Zdjęcie wykonane przy użyciu transmisyjnego mikroskopu elektronowego
Fot. dr Maciej Zubko
Zastosowanie domieszek w postaci nanoproszku dwusiarczku wolframu IF-WS2 ma jeszcze jedną zaletę, na którą zwraca uwagę współautorka wynalazku. – Wybierając nanolubrikanty, kierowaliśmy się tym, aby nie były to materiały toksyczne, a zatem szkodliwe zarówno dla zdrowia człowieka, jak i dla środowiska, co jest szczególnie istotne z punktu widzenia ich walorów ekologicznych – podsumowuje.
Autorami wynalazku są dr Joanna Korzekwa oraz dr hab. Władysław Skoneczny z Wydziału Informatyki i Nauki o Materiałach Uniwersytetu Śląskiego.