| Agnieszka Niewdana |
Marek Głowacki, PhD, is an author of eight individual exhibitions, took part in over 70 contests and group exhibitions in Poland and abroad, as well as numerous interdisciplinary art projects. He received the Elizabeth Greenshields Foundation scholarship. His base of artistic experience is a creative illustration and figurative art. In his works, he focuses on the problem of the human image and "supernatural" nature. His creative interests come from drawing and revolve around comic books and popular culture.
Marek Głowacki, PhD, has graduated from the Institute of Fine Arts with a diploma in Cieszyn in Workshop Arts under Prof. Eugeniusz Delekta and annex in Drawings under Prof. Anna Kowalczyk-Klus studio. In 2016, he has received a PhD in Plastic Arts, under which he has presented a series of large-format works and his dissertation entitled Wizerunek człowieka w epoce uprzedmiotowienia ciała. His supervisor was Prof. Anna Kowalczyk-Klus. He has been associated with the University of Silesia since 2007. He is currently working at the Institute of Fine Arts of the Faculty of Arts and Educational Science.
A professional career path may seem simple, and its subsequent stages are evident. The beginnings of Głowacki's connections with art and the University of Silesia were not so obvious.
"It may sound terrible, but I have not finished secondary art school and I was some kind of a newbie. I knew that I want to bind my future to the arts and deal only with it, but at the same time, I had not had a lot of experience. I have decided to apply to the University of Silesia and check whether I get the chance to make up for my deficiencies in various art disciplines. When I was in secondary school, I dedicated my time to the development of myself, my expression, but I lacked technique," says Głowacki, PhD.
For the artist, it was important to learn in the field of various disciplines, and the University offered it. Throughout the first two years of his studies, he was interested in sculpture and studied the importance and meaning of materials. He was influenced by Tomasz Tobolewski, PhD, DLitt, Associate Professor, and moved his interest into academic drawings, with emphasis on artistic and graphic expression, as well as seeking one's own language. In the last two years of his studies, he was working with Prof. Anna Kowalczyk-Klus who had brought an invaluable intellectual and educational value and later guided him into the path of a lecturer.
"She is an important person, with whom I am in touch. I owe her a lot, as the greatness of a lecturer lies in the ability to create a space for their pupil. My dissertation was a pivotal point in my life. It had been before I have had a grave accident. The compulsory year off gave me some time to think through issues related to working at and with the University and art. I got some perspective on things. After I came back, I have realised a series of large-format drawings made in a personal technique related to human figuration and silhouette," mentions Marek Głowacki, PhD.
His MA thesis was vigorous, full of young spirit, and referred to the previous stage of his life. He says that such moments as finishing subsequent stages of artistic development are crucial. It gives you an opportunity to think over your path, to deny it, and to change its direction.
An important moment was writing the PhD dissertation. The topic of that work may sound rather general: Wizerunek człowieka w epoce uprzedmiotowienia ciała. In the dissertation, the author wanted to emphasise issues, which were not fully covered by his MA thesis.
"It was about the human figure. I was wondering about what it is, what a human image is, its embodiment, and an identity of a human image. Within my PhD dissertation, I carried out extensive philosophical research, searching for answers to these questions and questions about the duality of human nature. While drawing a human figure, again, we face the issue of whether we also want to present his soul and immaterial form as well. In modern arts, we do not create anything close to photography, which is a mirror image," explains the artist.
Marek Głowacki, PhD, realised an artistic part of the PhD dissertation through large-format works referring to sculpture and matter painting. He referred to the idea of icons with a divine body, i.e. having a spiritual dimension. The figurative art addresses this issue. It naturally draws from the world of emotions, tries to find out what hides behind them, and passes to the spiritual part of humans.
"This is the most interesting thing in figurative art. While standing in front of such a work, we interact with that figure or model in a way. We search for a prototype, clearly, through our own prism. Thus, the scale, which is the format of the artistic part, was of such importance to me," he adds.
Although Głowacki, PhD, defended his PhD dissertation in 2016, he gets back to these issues. Especially now, when the pandemic has changed the human image as we have been seeing each other mostly through a screen for over a year.
"I wrote a bit tentatively about it in my dissertation. I stressed that inspiration or a starting point for a picture might be photography as well as an image from a computer screen. Even completely random. However, it is still a processed image, which, especially these days, is so present and common. This raises other questions and issues such as the matter of political correctness, which is a disputable subject, especially after the last year in Poland. It is possible that it will become a starting point for my postdoctoral degree. Currently, I deal with large-format drawing rather rarely. I have relocated my passion to a realisation of public space, especially murals. Although from time to time I deal with large format drawings," says Głowacki, PhD.
For Głowacki, PhD, subsequent projects and entering into new areas are the important things. In search of inspiration, he views catalogues, comes back to his masters; the most significant matter, however, is the challenge itself. In the work of an artist, it is important to keep abreast of the actions of other creators. This lets us avoid repeatability, mistakes, and allows us to confront our ideas. After his PhD dissertation, he carried out a book project S jak Śląsk – superbohaterowie po Śląsku. It is a popular science publication in the form of an artistic monograph focusing on the work ethics in Silesia and the current image of this diverse region. The book was awarded at the 12th Warsaw Academic Book Fair and the 22nd Poznań Science and Popular Science Book Fair.
"The awards were a surprise due to its form and pop culture, comic character. The comic book de facto stood at the foot of my drawing interests. After I was done with my artistic and scientific obligations, I have decided to come back to it," explains the author.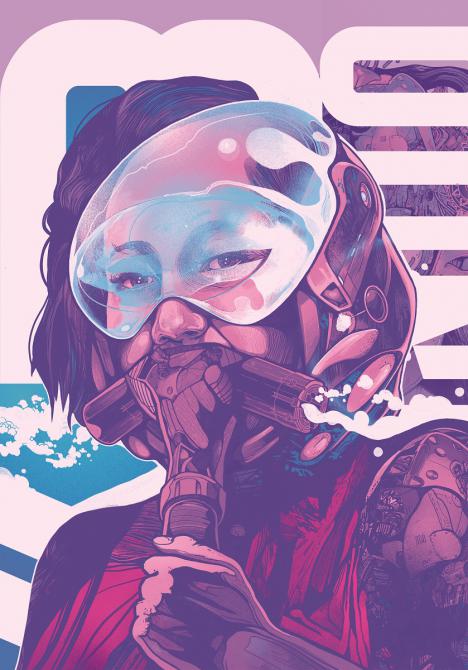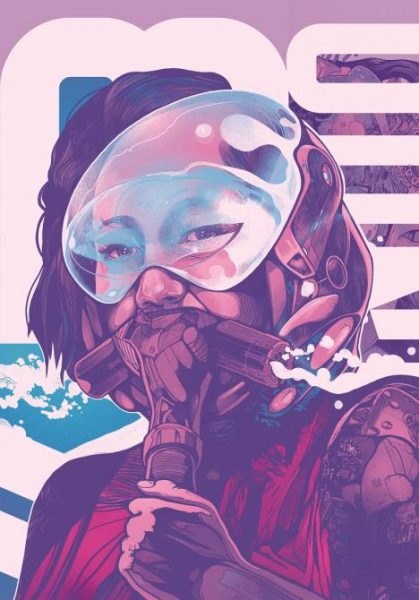 The interest in comic books as a form of an artist expression has resulted in establishing the Studio for Comics and Narrative Art, which Głowacki, PhD, co-creates with Karolina Sroka, MA. Although the renaissance of comic books is visible, Głowacki, PhD, notes that:
"It is still perceived as something plebeian and non-elite. However, I do not have a problem with it. I perceive it as a form of expression similar to any other. One can create a factory sculpture, and we know it will not be art. The same applies to a comic book or a graphic novel. One will become a piece of art, whereas thousands of others will simply not. The same history concerns screen printing, which was thought to be mechanical work, replication, and it was the 60s that brought another point of view at it, thanks to, e.g. Andy Warhol. Screen printing has become an artistic medium. I think the same happens to comics. It gives a plethora of opportunities, as it lets to use more than one skill. Here, one has to exhibit their skills of storytelling but mostly of drawing!"
The comic book is a field, in which the artist currently sacrifices his time at a university but also under the scholarship of the minister for the realisation of the Calhoun's Mice graphic novel.
"I do not want to reveal much about the story I currently work on. Grzegorz Majchrowski, PhD, helps me to put it all together. It is based on my experiences, yet it imperceptibly poses a question on the condition of contemporary society based on emotions and geopolitical systems. I have plotted a vision of a dystopian and even Orwell-like world. The world has changed over the last year, and I believe that my vision is very possible to occur in the real world. Alas. The most important question, which raises concerns, is the world after the pandemic, although the virus has not much in common with my graphic novel."
Another important question is to combine the role of an academic with the role of an active artist. Głowacki, PhD, notices that it would be hard to give advice while having no experience with the prose of life, i.e. mandates, agreements, or exhibition organisation.
"An artist working at the university has to deal with art and design. It is crucial to be involved in scientific research and have one's own experience, which you should share, as it is necessary and builds respect in the industry," sums up Marek Głowacki, PhD.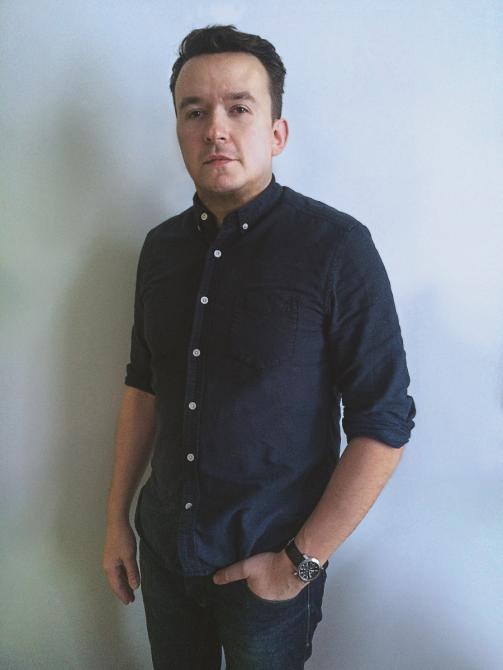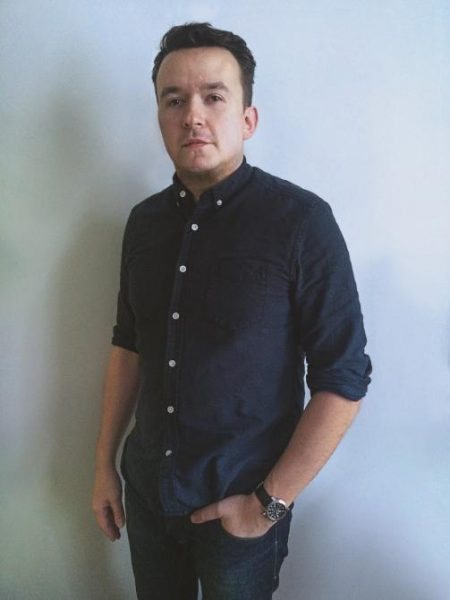 Marek Głowacki, PhD, from the Faculty of Arts and Educational Science | Photo from the archive of M. Głowacki