RESEARCH EXCELLENCE INITIATIVE
---
BACK TO MOBILITY
"Back to mobility" series
consists in accounts on research expeditions
of the "Staff mobility" winners
Account of the internship at GEUS in Copenhagen
Nothing enriches your life more than travel. It doesn't matter whether the trip is short or long, for research or private. Each of them may bring something valuable into your professional and private life. We should particularly remember about it in the pandemic times, when it seems that we have to abide by the "new" reality.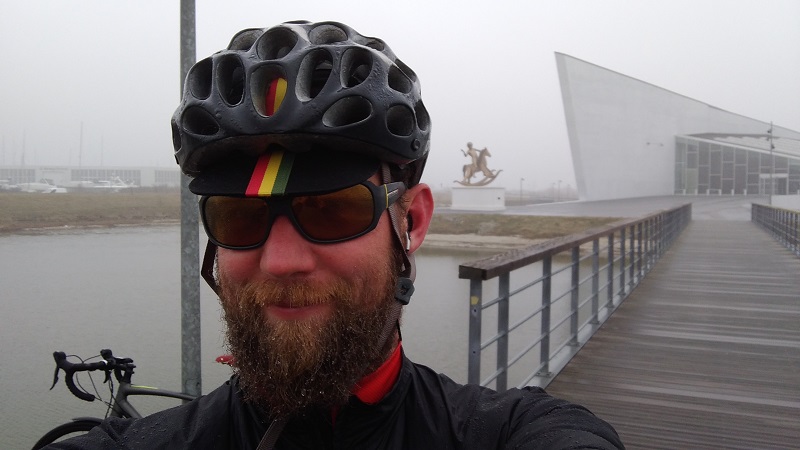 Using the option to participate in the "Staff mobility" project of the University of Silesia in Katowice, I had the opportunity to go on a 3-month internship at the Geological Survey of Denmark and Greenland (GEUS) in Copenhagen (Denmark). The internship was possible thanks to the previous cooperation of the Centre for Polar Studies team with Prof. Jason Box and Ken Mankoff, PhD.
Staying in a foreign research unit enables you to develop your professional contacts and watch how science and teaching function in other centres. It also gives you time for your own research work. I am very satisfied with the possibility to work with GEUS team, which resulted in publications and common project applications. Successful research trip is one which leaves us both fulfilled and craving for a bit more. That was also my case. I think that this allows us to set further goals and build self-awareness.
Obviously, not everything goes according to our plans, sometimes it takes some time before we get used to new standards and integrate with the group. Sometimes we have to take difficult decisions, like when I was offered to go on a field trip with a group of scientists from GEUS to Greenland, but I withdrew with a heavy heart, because I knew that I had different priorities for the internship.
However, foreign trips is not only about work, but also free time, which appears to be more respected and appreciated in the western culture than in Poland. We still have a lot to learn here – e.g. how to relax and not become workaholics.
Apart from the scientific benefits, my stay in Copenhagen gave me some great memories of time spent with my family and friends, fantastic bike routes and Danish openness to others.
I encourage everyone to use the travel opportunities with the University of Silesia. As I've already mentioned at the beginning, nothing enriches a human being as much as travelling.