RESEARCH EXCELLENCE INITIATIVE
---
BACK TO MOBILITY
"Back to mobility" series
consists in accounts on research expeditions
of the "Staff mobility" winners
Accounts of the research internship in Atlanta.
Visiting the laboratory of Dorothy Lerit, PhD (Lerit Lab) at Emory University in Atlanta was an extremely valuable experience. I had the opportunity to observe and learn many modern research methods. Organising and working in a lab using a model species such as the popular fruit fly, D. melanogaster, can be mentioned as a major skill that I have learned there. Daily work with colonies, identification of different phenotypes of flies, sorting of sexes etc. gave me necessary experience and allowed me to start research on this model species at the University of Silesia.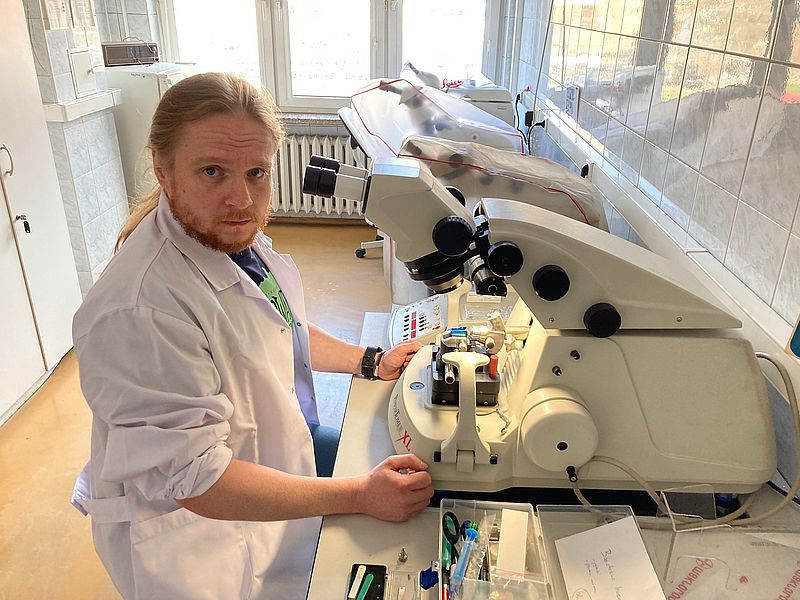 In addition, I could learn how to work with RNA probes and how to perform smFISH reactions. I learned how to design RNA probes, how to properly prepare reagents for the reaction and, most importantly, how to perform smFISH reactions on whole fly embryos. I also became familiar with the process of performing western blot reactions to detect specific proteins. Dorothy Lerit, PhD, taught me how to correctly interpret the results of western blot reactions and gave me many practical tips that greatly improved my laboratory practice.
During my visit, I also had the opportunity to improve my language skills and see a different approach to laboratory work.
In conclusion: the three months I spent at Emory University not only allowed me to expand my scientific knowledge, but also provided me with the opportunity to refine my language skills and gain valuable scientific contacts.