RESEARCH EXCELLENCE INITIATIVE
---
BACK TO MOBILITY
"Back to mobility" series
consists in accounts on research expeditions
of the "Staff mobility" winners
Marcin Kurpas, PhD, Associate Professor
Accounts of the scientific internship at the University of Regensburg
When I have applied for the "Staff mobility" programme, I have had a precisely designed plan of how my expedition to Regensburg will look like. The three-month stay was about to be devoted to intense scientific work, finishing a project realised together with scientists from the University of Regensburg, and determine new research goals for the nearest future. I had visited Regensburg earlier during short scientific trips, within the German Academic Exchange Service (DAAD) scholarship, and during my postdoctoral internship. Thus, travelling through the nearest and farther regions of Bavaria, which had always been an integral part of my trips, was of a lower priority.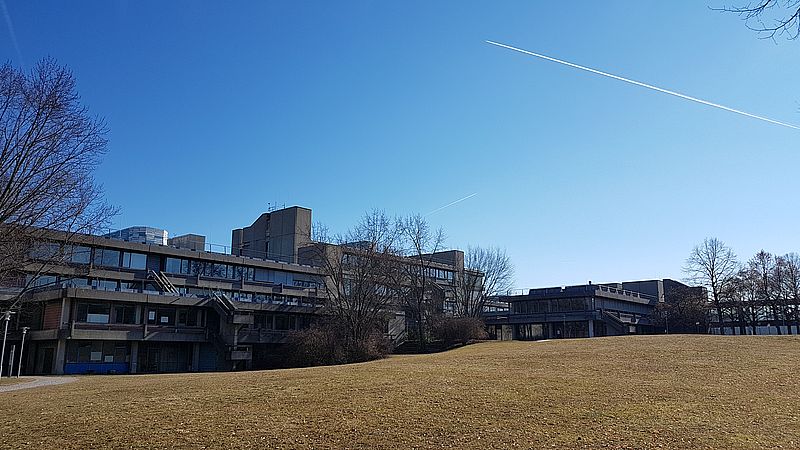 Based on my prior experiences, I knew that yet another visit to Regensburg is going to be an opportunity to participate in interesting seminars and scientific debates, as well as meet many scientists from around the world who are eagerly visiting this place. I was not wrong. The results of works and debates, apart from the set goals, have been establishing scientific cooperation with two experimental groups from Regensburg and ETH Zurich. Each theoretical physician should know how valuable this cooperation is. I have returned to Poland with my mind full of new experiences, head full of ideas, and body full of energy to work.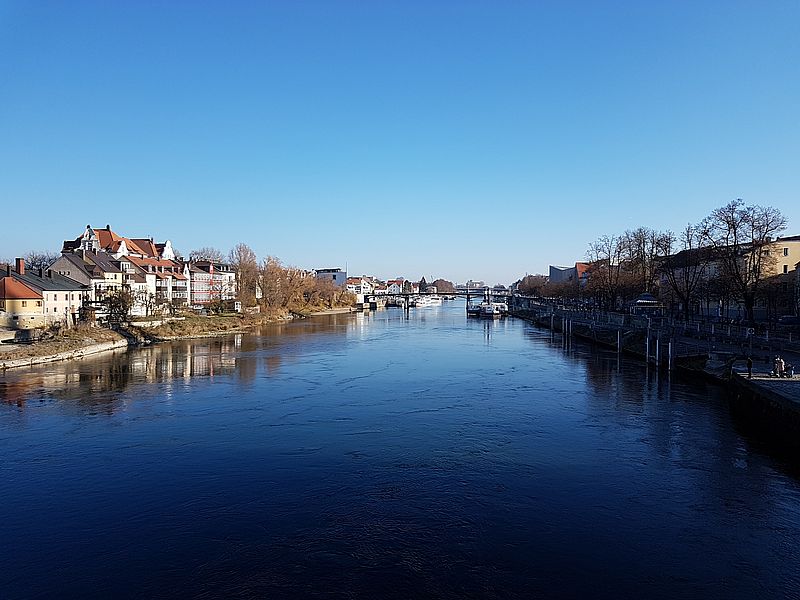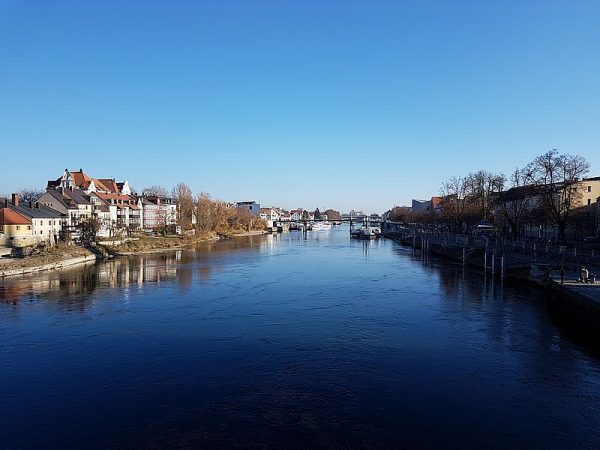 The Danube River | Photo by Marcin Kurpas, PhD, Associate Professor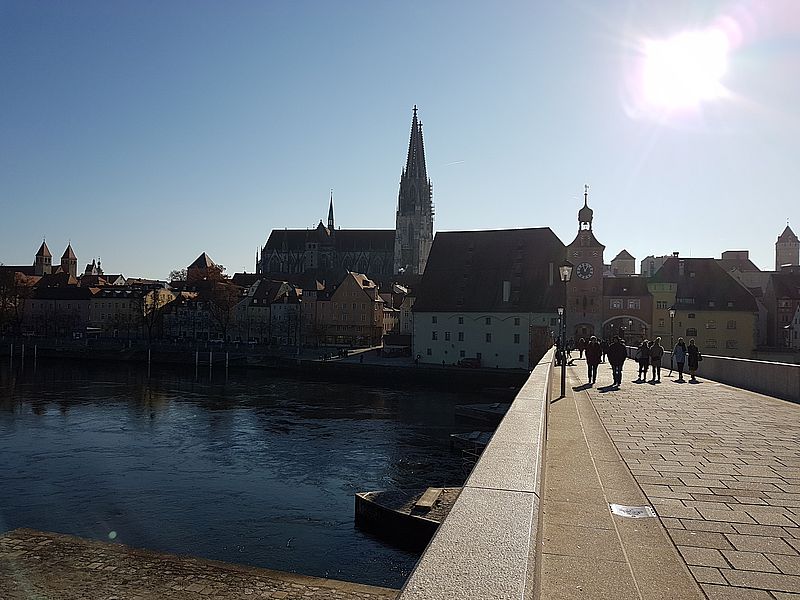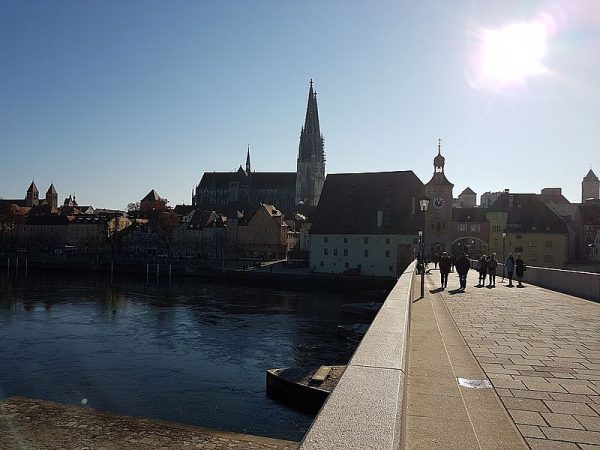 The stone bridge from the 12th century | Photo by Marcin Kurpas, PhD, Associate Professor
The expedition has also been an opportunity to meet friends, who I had met during my prior visits, and to establish new connections. Mutual discussions over Bavarian (and not only) meals and beer – which is an integral part of local culture and almost sacred in Bavaria – have been a great opportunity to share views and get to know the customs of others nationalities. I have managed to find some time for sightseeing. I could finally see the finished stone bridge from the 12th century, renovation of which took almost a decade, once again listen to Europe's biggest hanging organ in the Regensburg Cathedral, to which the organist is spectacularly pulled by a lift, and discover new places in Regensburg. One of such places has been the Kepler Museum, which is an interesting place on the city's map. The only event that connects Johannes Kepler with Regensburg was his death in the city.
The expedition was very successful, and I eagerly await another one.