Prof. Wiesław Banyś, Rector of the University of Silesia in 2008-2016, received a special award in the category Distinguished Star in the Internationalization Stars competition. Prof. Wiesław Banyś believes that "in science, the geographical direction of cooperation is not important, what matters is that we work with partners with whom we can solve the most significant and urgent problems facing science in specific disciplines"[1].
The awards are granted under the honourary auspices of the Minister of Education and Science, and the President of the Conference of Rectors of Academic Schools in Poland (CRASP) under the programme "Study in Poland" carried out by CRASP and the "Perspektywy" Education Foundation. They are granted to people who through their work, skills, and dedication participate in internationalisation of Polish science.
Prof. Wiesław Banyś is a linguist with a specialty in general linguistics and applied linguistics. He was the Rector of the University of Silesia in Katowice (2008-2016), served as the President of CRASP (2012-2016), and was a member of the Board of European University Association (2015-2019). Currently, he is, among others, the Vice-President of the General Council of Higher Education and a member of the Polish National Agency for Academic Exchange Council.
---
[1] An interview with Prof. Wiesław Banyś: gwiazdyinternacjonalizacji.pl.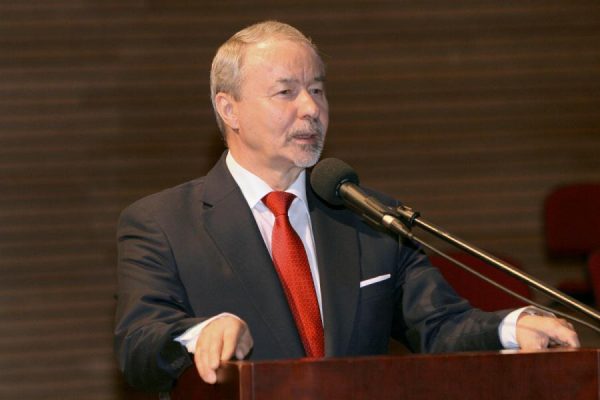 Prof. Wiesław Banyś | photo by Agnieszka Sikora