In May 2020, Dr Grzegorz Niemczuk, pianist from the Institute of Music at the University of Silesia, started an online artistic project of listening to and understanding mazurkas by Frédéric Chopin. The project consists in recording 57 films about each of the mazurkas by Frédéric Chopin, which analyse their musical, folk, pianist, technical and formal aspects. Two new episodes about mazurkas are released on YouTube and artist's Facebook fanpage every week on Saturday.
The project, which obtained a three-month financial support from the Ministry of Culture and National Heritage under the scholarship programme "Culture Online" at the end of May, will last until the end of October 2020.
Link to playlist with all films: www.youtube.com.
---
Dr Grzegorz Niemczuk is a classical pianist who, during his 15-year international career, has performed in the most prestigious concert halls around the world, including the famous Carnegie Hall in New York. He has played over 400 recitals and concerts in 34 countries in 6 continents.
His art is particularly appreciated by the audience in Asia – the spectacular performances in Tokyo and Beijing in 2017 were a ticket to further regular concerts in Japan and China, as well as Norway, where he has already played in over 30 cities.  He is the winner of many pianist competitions, including International Carnegie Hall Concerto Debut Competition (2013) and 40th Polish National Frédéric Chopin Pianist Competition in Warsaw (2010). Grzegorz Niemczuk has been a doctor of music since 2017 and he works as assistant professor at the Faculty of Arts and Educational Science at the University of Silesia.
He is also invited to teach master classes at many music universities around the world. He has written articles on performing works by Frédéric Chopin that were published in Japanese monthly magazine 'Chopin'.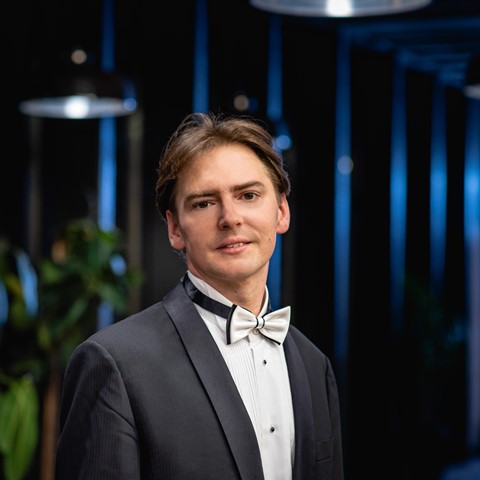 Dr Grzegorz Niemczuk. Photo by Julia Agnieszka Szymala / Press Section University of Silesia