The main topics of the meeting between rectors of higher education institutions in Śląskie Voivodship and Jarosław Gowin, Deputy Prime Minister and Minister of Economic Development, Labour, and Technology, were focused on strengthening and developing cooperation between universities and the economy. The event, hosted by the University of Silesia, was also attended by the representatives of the authorities of Katowice, Metropolis GZM, Śląskie Voivodeship, and the Ministry of Economic Development, Labour and Technology.
The visit provided an opportunity to discuss the role of Silesian academic institutions in the region's transformation. The participants discussed possible directions of development of cooperation, as well as issues concerning the potential, significance, and influence of higher education institutions with regard to the local development.
The meeting was held on 19 July 2021 at the Krzysztof Kieślowski Film School at the University of Silesia and was attended by representatives of the scientific community, government administration, and local authorities. Academic institutions of the region were represented by the rectors of:
Silesian University of Technology,

University of Economics in Katowice,

Medical University of Silesia,

Jerzy Kukuczka Academy of Physical Education,

Academy of Music in Katowice,

Academy of Fine Arts in Katowice,

WSB University.
The participants were welcomed by Prof. Ryszard Koziołek, Rector of the University of Silesia.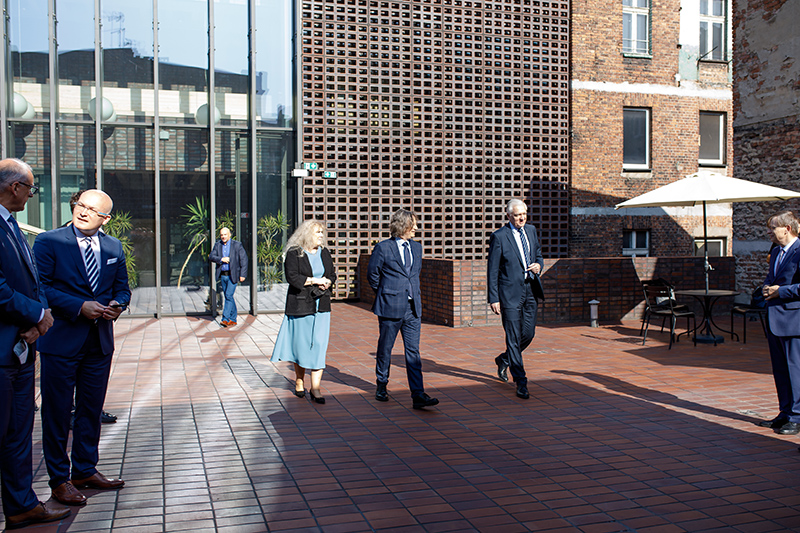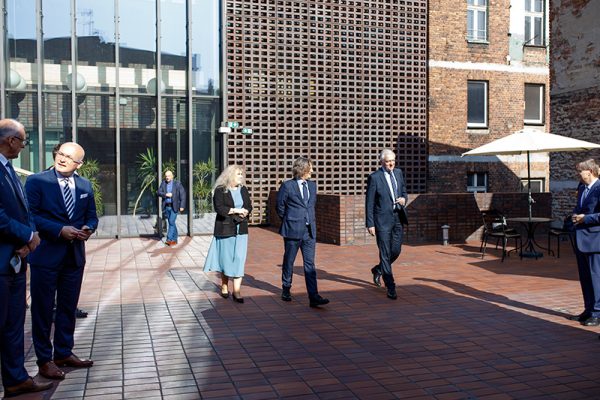 Meeting between the Deputy Prime Minister and rectors of Silesian universities. Photo by Julia Agnieszka Szymala