Gdańska Fundacja Kształcenia Menedżerów we współpracy z Uniwersytetem Śląskim oraz Aix-Marseille Graduate School of Management jako instytucją walidującą, prowadzi nabór do VIII edycji studiów menedżerskich MBA – jednego z najlepszych oraz najbardziej prestiżowych programów adresowanych do osób, które chcą być liderami biznesu i zajmują wysokie stanowiska menedżerskie lub zarządzają przedsiębiorstwami. Zajęcia, które są prowadzone przy wykorzystaniu metodologii ABL (Activity Based Learning – warsztatów partycypacyjnych) prowadzą praktycy biznesu i eksperci. Ukończenie studiów Executive MBA stanowi formalne potwierdzenie uzyskania kwalifikacji menedżerskich na światowym poziomie. W trakcie trwania studiów uczestnicy mają możliwość wyjazdu na sesję zajęciową na uczelni zagranicznej – RSM Erasmus lub IAE Aix–Marseille.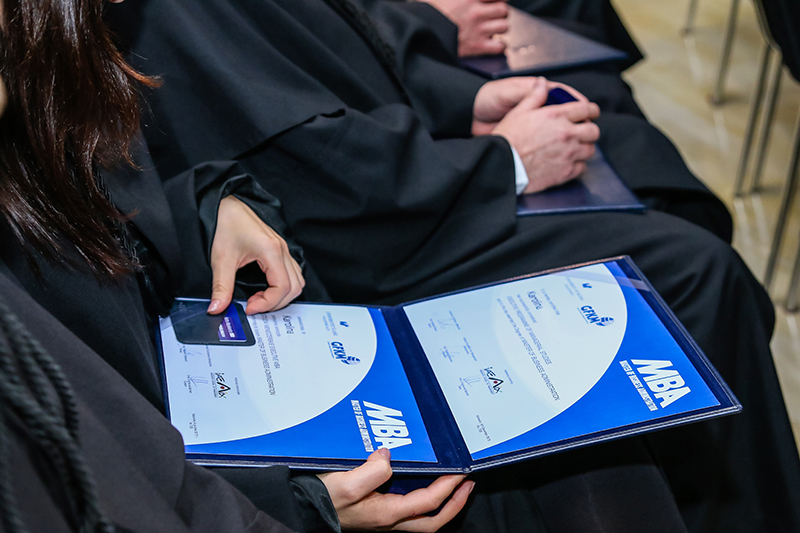 Oferowany program to jeden z czterech akredytowanych programów MBA w Polsce. Instytucją walidującą jest czołowa francuska szkoła biznesu – AiX-Marseille Graduate School of Management. Executive MBA, w rankingu prowadzonym przez Stowarzyszenie Edukacji Menedżerskiej Forum i "Rzeczpospolitą", został wyróżniony tytułem Klasa Mistrzowska. W klasyfikacji studiów MBA w Polsce, prowadzonej przez tygodnik "Wprost", wielokrotnie znajdował się na czołowych pozycjach.
Szczegółowe informacje dotyczące Executive MBA można znaleźć na stronie www.mba.us.edu.pl.
Program studiów koncentrował się będzie przede wszystkim na: procesach i projektach, psychologii i otoczeniu biznesu, finansach i rachunkowości oraz strategii zarządzania.
Formularz rejestracyjny dostępny jest na stronie internetowej GFKM pod adresem: https://gfkm.pl.