The European Commission has announced today the results of the second call for the European Universities Initiative. The University of Silesia is a member of an alliance that has acquired the European University status, united by the idea of "Transform4Europe – T4E: The European University for Knowledge Entrepreneurs".
European Universities is an initiative intended to improve the academic exchange, research potential and international competitiveness of the European institutions of higher education. The project is addressed to alliances formed of various European research centres. In this year's edition, out of 62 applications received, 24 new European Universities alliances have been selected, involving 165 higher education institutions from 26 Member States and other countries participating in the Erasmus+ programme.
The winners include five universities from Poland: one coordinator – AGH University of Science and Technology – and four partners: Warsaw University of Technology, Poznań University of Technology, Silesian University of Technology and University of Silesia in Katowice.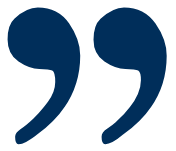 'Our University has joined the alliance united by the idea of "Transform4Europe – T4E". Apart from us, the alliance consists of: Saarland University (Universität des Saarlandes) from Germany (project leader), University of Alicante (Universidad de Alicante) from Spain, University of Trieste (Università degli Studi di Trieste) from Italy, Sofia University (Софийски университет Св. Климент Охридски) from Bulgaria, Vytautas Magnus University (Vytauto Didžiojo universitetas) from Lithuania and Estonian Academy of Arts (Eesti Kunstiakadeemia) from Estonia.
What connects us is that we all aim to transform the style of scientific work and way of thinking about conducting scientific research and teaching. This, in turn, is supposed to lead us towards enhancing cooperation of the University with its surroundings, region and self-government. We would like the research results to contribute to gradual transformation of this environment', said Assoc. Prof. Małgorzata Myśliwiec, Professor of the University of Silesia, Deputy Director at the Institute of Political Science, member of the working team at the University of Silesia in Katowice, cooperating with the project preparation, in the interview about the importance of the European University Network.
As a result of the second call, the European Universities Initiative will overall be comprised of 41 alliances, including 10 universities from Poland. The programme beneficiaries will receive the funding in the total amount of up to EUR 287 million.
Detailed information: