The multipurpose activity zone, located near Silesian Centre for Education and Interdisciplinary Research in Chorzów (ul. 75. Pułku Picehoty), has been awarded by the Marshall of Śląskie Viovodeship in the public space category under the "Best Public Space of the Śląskie Voivodeship" competition. The design was executed by SLAS architekci Aleksander Bednarski, Mariusz Komraus at the commission of the University of Silesia in Katowice.
The activity zone is a joint project of the University of Silesia in Katowice and Chorzów City Hall. It was opened in June 2019 and includes a square with football and basketball ground, fitness equipment, as well as elements of playground, small architecture and green areas.
The competition is organised by the Śląskie Voivodeship executive board, and co-organised by: Association of Polish Architects – branch in Katowice and Society of Polish Town Planners – branch in Silesia.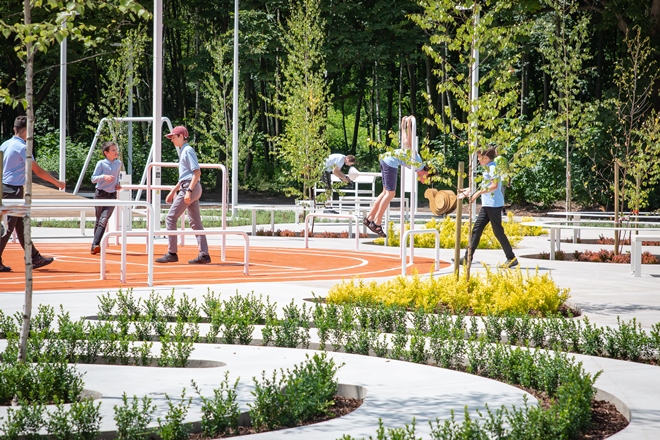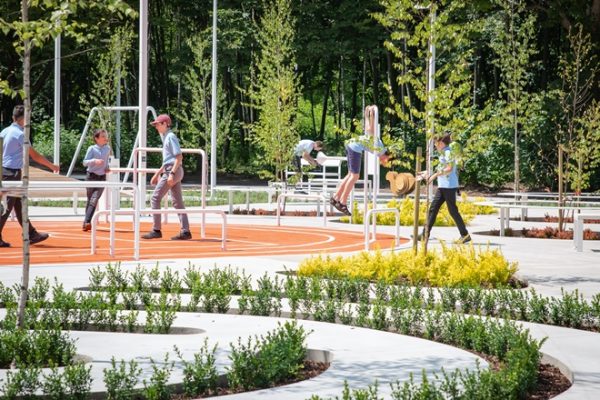 Multipurpose activity zone in Chorzów | photo by Julia Agnieszka Szymala