Schedule of lectures of experienced researchers as part of the Scientific career planning module.
Friday April 30th, 2021
Friday May 7th, 2021
Meetings are held on MS Teams in a closed group for PhD students – the invitation has been sent by e-mail.
Prof. dr hab. Tadeusz Sławek
Cogito ego zoom. Myślenie w/o czasie Painterny. Rozważania o Bartlebym, Małym Księciu, Ozdrowieńcu i - koniecznie - o nogach
lecture in Polish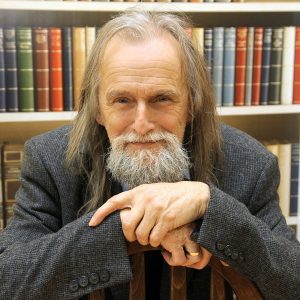 Prof. dr hab. Barbara Kożusznik
lecture in Polish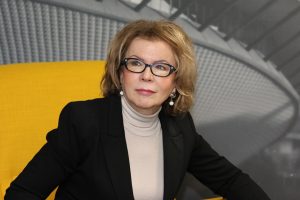 Prof. dr hab. Robert Hasterok
lecture in English
Robert Hasterok graduated in 1994 from the Faculty of Biology and Environmental Protection at the University of Silesia in Katowice. In 1999, he was awarded a PhD in biological sciences from the University of Silesia in Katowice, under the supervision of Professor Jolanta Maluszynska. He completed post-doc fellowships at Aberystwyth University, UK (1999–2005) and the Swedish University of Agricultural Sciences in Alnarp (2002–2004). In 2006, he was awarded habilitation (equivalent of DSc) and was promoted to professor in 2012. He has made numerous research and teaching visits to universities and research institutes in the UK, Sweden, Spain, Germany, Czech Republic, Hungary, Latvia, Russia, Ukraine, Turkey, China, Japan and Australia. He was Head of the Department of Plant Anatomy and Cytology, Faculty of Biology and Environmental Protection (2010–2019) and, since 2020, leader of the Plant Cytogenetics and Molecular Biology Group of the Institute of Biology, Biotechnology and Environmental Protection, Faculty of Natural Sciences at the University of Silesia in Katowice.
His research interests focus on plant molecular cytogenetics. He is an expert in using fluorescence in situ hybridisation techniques to study plant genomes. Under international collaboration, he initiated and developed complex analyses of plant nuclear genome organisation at the microscopic level using model grasses of the Brachypodium genus. Together with his team, he discovered, inter alia, that various cytotypes of the model grass B. distachyon are in fact three distinct species. He also described selective suppression of the activity of 35S rRNA genes in B. hybridum and proposed a comprehensive model of karyotype evolution in this genus. He participated in international projects to sequence B. distachyon and B. hybridum genomes, completed in 2010 and 2020, respectively.
He is a member of many organisations and societies in Poland and abroad, such as the International Brachypodium Initiative (one of the founding members in 2006), the Committee on Cell Biology, Division II: Biological and Agricultural Sciences of the Polish Academy of Sciences (2012–2015), the Scientific Council of the Institute of Plant Genetics of the Polish Academy of Sciences (since 2015), the Committee of Developmental Biology of the Polish Academy of Arts and Sciences (since 2020), the Genetics Society of Australasia, and the Vavilov Society of Geneticists and Breeders of Ukraine. He chaired regularly expert panels at the National Science Centre Poland and was a member of an international expert panel of the European Research Area.
He was Principal Investigator in eight national research projects, funded inter alia by the National Science Centre (MAESTRO, HARMONIA, OPUS), and PI or co-PI in six international or foreign research projects funded e.g. by EPPN 2020/Horizon 2020 (European funds), the Biotechnology and Biological Sciences Research Council (UK), the Joint Genome Institute – United States Department of Energy (USA). He is co-author of more than 80 publications indexed by the Scopus database, which have been cited to date over 3300 times. He has presented several dozen lectures at international and domestic conferences. He has supervised seven successfully completed doctoral dissertations, and has been a reviewer in promotion procedures in Poland and abroad.
He is a recipient of the Barbacki National Scientific Award of the Institute of Plant Genetics of the Polish Academy of Sciences for outstanding research achievements (2001),  the Minister of Science and Higher Education Award for outstanding research achievements (2011), and the Gold Badge of Merit for the University of Silesia in Katowice (2019).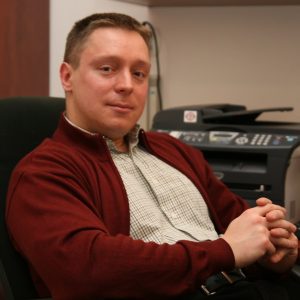 dr Agnieszka Drobniak
lecture in English
Agnieszka Drobniak received an M.Sc. in geology and Ph.D. in earth sciences from AGH University of Science and Technology in Kraków, Poland. As a graduate student, she received the Stefan Batory Foundation Scholarship and spent six months working on her doctoral thesis at Indiana University Bloomington in the United States.
Agnieszka moved to the United States and joined the Indiana Geological and Survey in 2002. She has been working with scientists from the US and all over the world on a variety of collaborative geoscience projects. Her current work focuses on energy research, critical elements, and pellet fuels.
Her research and service have been awarded by Geological Society of America, Indiana University, American Association of Petroleum Geologists, and The Society for Organic Petrology. These awards include the Gordon H. Wood, Jr. Award in recognition of outstanding contributions to the geology of coal and an IU Provost's Award for Women in Science.
In her spare time Agnieszka enjoys hiking and photography.
About the lecture
During her presentation, you will learn about her personal experiences from being a female scientist in post-communist Poland and the first person in her family to attend college to moving to the United States and working as a research scientist. Agnieszka will talk about challenges faced in a new country, working for an American university, participation in international research, and all the things she wished she had known before graduation.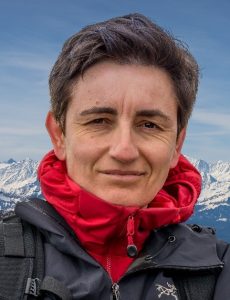 René L. Henry, Ed.S., M.Ed.
wykład w języku angielskim
René L. Henry joined the Indiana University Bloomington (IUB) O'Neill School undergraduate advising team in April 2016 and has since risen to the rank of Senior Academic Advisor. In addition to individualized work with over 300 students a year, René maintains regular collaborations and contributions in the areas of student persistence and retention, diversity and inclusion, and environmental degree advising. Her work was recently recognized through an Outstanding Advising-Primary Role Certificate of Merit, a global award from the NACADA: The Global Community for Academic Advising.
Prior to joining O'Neill, René held positions in the IUB Student Advocates Office for over five years, serving as their Senior Assistant Director and the university's first confidential victim advocate. She worked in community mental health and held various student affairs positions while earning a Master of Science in Education and Specialist in Education degrees at IUB. René received her undergraduate degree in music education from Ball State University and taught instrumental and general music before coming to Bloomington in 2007. She plays clarinet with the Southern Indiana Wind Ensemble and regularly volunteers with community and professional organizations. When not working, René enjoys spending time outside, traveling, and all things Lego.
About the lecture
René will share insights into the complexities of the US educational system as she speaks to personal experiences of growing up in small-town America. Her presentation will highlight educational career pathways, the usefulness of networking and collaboration, and the importance of having diverse experiences.