Although we should respect nature all year, Earth Day falling on 22 April is a good occasion to dwell on environmental protection and climate change.
The idea of Earth Day was born in the United States and its initiator was a senator of the Democratic Party, Gaylord Nelson. He was publicising the issues related to pollution, especially oil spills on the California Coastline.
The first Earth Day was held on 22 April 1970. Since then, it has been an annual excuse to wonder about the challenges the natural environment and the climate must face because of human activity. You can read more about Earth Day and its role in raising awareness of the society about the ecological threats in an article available at "World Earth Day", published on a popular science website of the University of Silesia – Science Station.
In the April issue of the University of Silesia Magazine No. 7 (297), Ryszard Kulik, PhD, points out that humanity is running out of time to take suitable actions to prevent environmental degradation. In the article "Green growth is a dangerous myth", the scientist exhorts people to take more decisive action leading to reduction of greenhouse gas emissions.
The recently published last part of the report by Magdalena Ochwat, PhD and Anna Guzy, PhD from the Faculty of Humanities of the University of Silesia show how parents of children in primary and secondary schools approach climate education of their children. The collected data indicate their high awareness concerning the ongoing climate change. Researchers shared the results of their studies in the "Parents about climate change" article. In the text, the readers can find references to the previous reports, in which Magdalena Ochwat, PhD and Anna Guzy, PhD examined the teachers and students.
There are also talks with interesting guests held within the Ecological Thinking Club, co-organised by the University of Silesia and the Metropolis GZM. They suggest ecological solutions, which can be put into practice by everyone. The participants of the meetings are scientists and activists. During the talks, they touch upon important issues and, by defining the causes of the negative phenomena, they simultaneously search for the solutions. The footage is available on the University's YouTube Channel.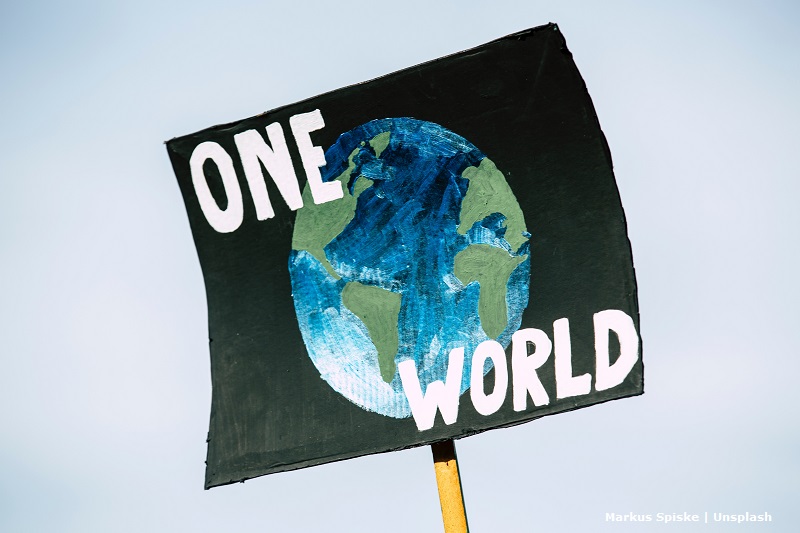 Photo by Markus Spiske | Unsplash