| Małgorzata Kłoskowicz |
The first meetings of the initiators of the project "E-learning prospects for humanities. ELEPHANT" took place in February 2020. A month before the World Health Organization announced that Europe had become the centre of the coronavirus pandemic, Katarzyna Sujkowska-Sobisz, PhD, Associate Professor and Marta Margiel, PhD from the Faculty of Humanities discussed how to use the advantages of e-learning in humanities. Shortly afterwards, in schools and universities, the still pretty new distance learning turned out to be the only possible form of continuing education. Today, the researchers, including the sociologist Agata Zygmunt, PhD, talk about the conclusions of the research that lasted over two years.
The researchers decided to check how distance learning was organised and, together with an international team, they undertook to evaluate this form of knowledge transfer. The research was conducted in Poland, Lithuania, Slovakia, Czechia and Italy. In each of the five countries, two universities were selected – in Poland it was the University of Silesia in Katowice and the University of Warmia and Mazury in Olsztyn. The report showed that despite the differences between those education hubs, many conclusions and recommendations regarding e-learning overlapped. The same could be said about the situation in other countries.
"We conducted each stage of work on research issues or methodological concepts in close cooperation with our partners. This means that we had, for example, one common research tool. We knew that only this way we would be able to compare the obtained results at the international level", explains Agata Zygmunt, PhD from the Faculty of Social Sciences, co-author of the report.
As the research was ongoing, each of the scientists had to face the challenges of distance learning themselves.
"I must admit that for me, a humanist, it was a very difficult experience, mainly due to the my need to meet other people directly. It is this kind of contact that I love the most in the academic setting", says Katarzyna Sujkowska-Sobisz, PhD, Associate Professor.
At the same time, the researcher emphasises that nowadays she does not give up distance work tools, treating them as valuable support for on-site learning.
Agata Zygmunt, PhD also talks about her previous experience with distance learning. "I was using the Moodle platform. However, it was an auxiliary tool, certainly not equivalent to on-site learning. I also remember students asking if they can take the final exam online. It was unthinkable then", says the sociologist. "When the pandemic began, there was no time to wonder what is better from the teaching perspective or which form of learning I prefer. We had to act quickly, we organised everything as best as we could. Today we know how to deal with such situations, but it's good that we have a choice. I also agree that e-learning should remain a complementary form of education. At the same time, I have doubts whether tools for distance work should be used at the knowledge verification stage", comments the sociologist.
"I remember the first conversations when we started to introduce distance learning. We all felt the same, mostly terrified, regardless of our digital competence. After a year, we have had enough of this form of learning and wanted to return to direct contact with students as soon as possible. Today I know that I will not give up face-to-face classes, but there are modules in humanities education, such as digital tools in communication, which should be conducted remotely", says Marta Margiel, PhD.
Another conclusion regarding distance learning was the need to draw attention to small number of experts in this field who could offer their knowledge and accelerate the introduction of e-learning elements at universities. The perspective of students who, as research has shown, were not unanimous in their assessment of remote learning is also interesting. E-learning is the only form of learning which has almost as many supporters (18.3%) as opponents (13.9%). The majority was inclined towards a hybrid learning form (nearly 70% of respondents), with over 29% of respondents in favour of the predominant number of classes being conducted in an on-site form for this model.
The results of the research will be presented during Polish and foreign congresses and didactic conferences. The report on research conducted in Poland was prepared by: Andrzej Górny, PhD, Magdalena Kempna-Pieniążek, PhD, DLitt, Associate Professor, Julia Legomska, PhD, Marta Margiel, PhD, Katarzyna Sujkowska-Sobisz, PhD, Associate Professor, Magdalena Wołek, PhD, Agnieszka Woszczyk, PhD, Associate Professor, and Agata Zygmunt, PhD.
The project is co-financed by the Erasmus + programme under the agreement 2020-1-PL01-KA203-081599.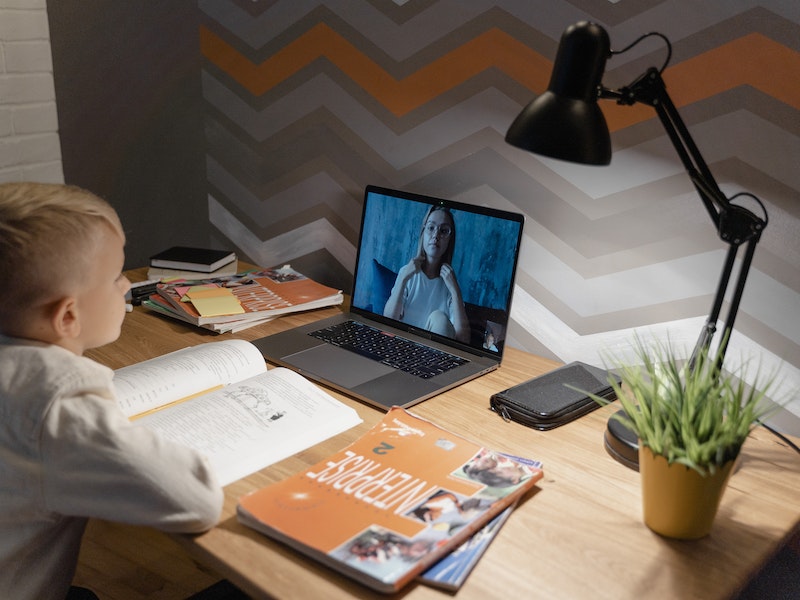 Photo by Pexels