How is Katowice changing? Why is the Metropolis GZM exceptional in comparison to other metropolitan areas in Poland? How does globalisation benefit us? These questions are answered by Elżbieta Zuzańska-Żyśko, PhD, DSc, Associate Professor, from the Institute of Social and Economic Geography and Spatial Management.
"I am a geographer. Although our symbol is a globe, it is worth noting that geography deals with multiple issues, such as social, economic, spatial, natural, and environmental. Thanks to that, we, geographers, view the world holistically," points out the scientist from the University of Silesia.
Olimpia Orządała: Katowice is undergoing globalisation processes. What is the direction of changes in the city?
Prof. Elżbieta Zuzańska-Żyśko: Katowice has definitely started the new stage of economic development, we can see the first processes of metropolisation related to the spatial, functional, and network changes. For a long time, our cities had had problems with adaptation to the new reality, and the social and economic transformation was delayed due to strong industrialisation and obsolete industry. Currently, our region is well-perceived by foreign investors. Industry restructuring processes have activated activities we have not seen here in the past.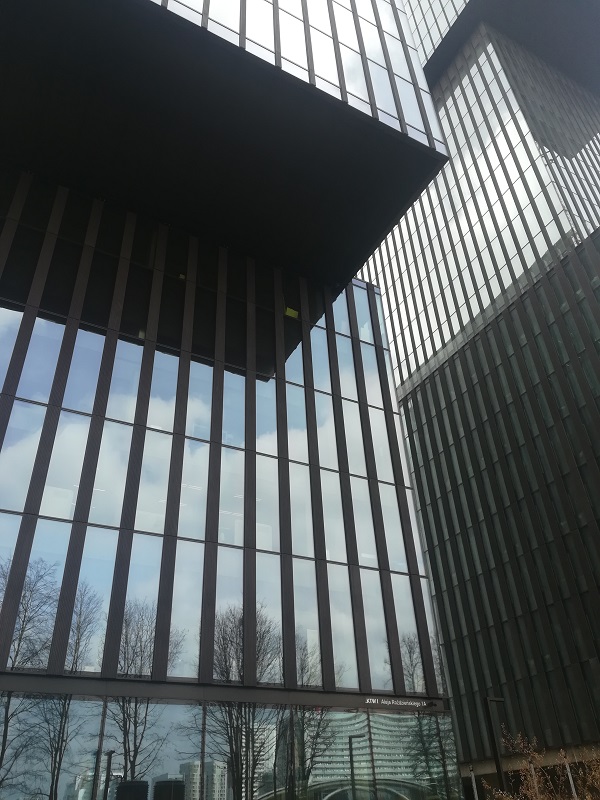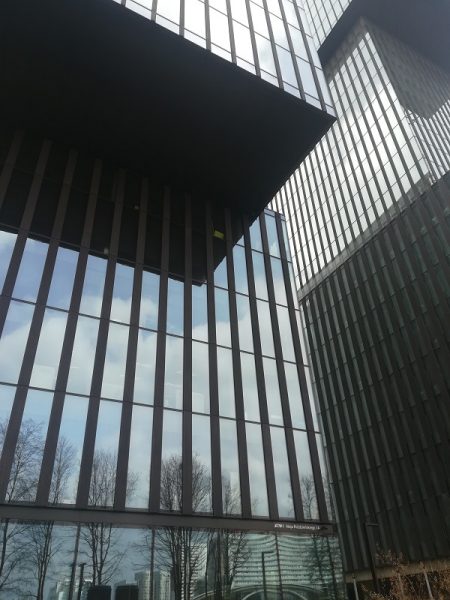 Although we see the signs of globalisation, it is barely in its first stage. There are over 100 companies of advanced production services in our region; some of them are on the Global Fortune 500, a ranking of the wealthiest companies in the world. They cause our region to "connect" via Katowice and a few other cities to the global economic network. We can compare these processes to our activity on Facebook. It is a metaphor, of course, but who does not exist on the Internet and in the flow of information, does not exist at all. If various foreign companies locate their units and branches here, we can say that thanks to the "global grapevine," information is quickly spread and other companies are interested in a given city or region. When it comes to Katowice, it is a result of the information in the supplement to fDi Intelligence bi-monthly[1], which is used by foreign companies around the world; therefore, Polish cities make endeavours for any information in this magazine. Such a mention causes investors to think about a given region, its location, central city, and they commission various companies to have the market surveyed. By such means, the connections are activated, and the very globalisation is a connection with the world, connection to the network, and unification of the global economy.
It is worth mentioning that globalisation comprises many aspects, e.g. economic, infrastructural, or social. There have been major civilisational changes in our region, also regarding education. 30-40 years ago, vocational schools were dominant. Currently, thanks to good regional universities with diverse learning programmes, from humanities, technology, the arts, economic, medical, and even sports, the level of knowledge and professional competence of the region's residents has increased and represents the top standards. More and more people speak foreign languages; furthermore, we travel, use the Internet, smartphones, wear global clothing, go to McDonald's and the same shops that are located in the world cities because they are in our regional shopping malls as well. If we went to Paris, New York, or London, we wouldn't differ from the locals. We have similar habits, skills, which stem from our European cultural heritage and civilisation circle. However, social changes occur slowly, whereas economic changes are rapid and more visible.
O.O.: Can Katowice become a world city or a global city?
E.Z.-Ż.: Personally, I think we do not have a chance to become a world city. Such a city is viewed in a broader context; it has a thriving economy that affects the entire world and is socially, ethnically, and culturally diversified. It usually has global tourist attractions such as the Eiffel Tower in Paris, the Empire State Building in New York, gigantic functional and spatial projects, or sites on the UNESCO World Heritage List. A world city applies the newest technological solutions and has got diversified means of transportation. It is characterised by the features of a smart city. All these elements make the largest cities in the world full of the achievements of modern civilization. We can actually indulge any whim we come up with there.
On the other hand, global cities are distinguished by their economic features; they have powerful corporations responsible for business, connections between international companies, their service, and economic flows in the world. A global city contains companies responsible for organising other global corporations, for which they provide comprehensive services, such as legal, accounting, IT, or marketing.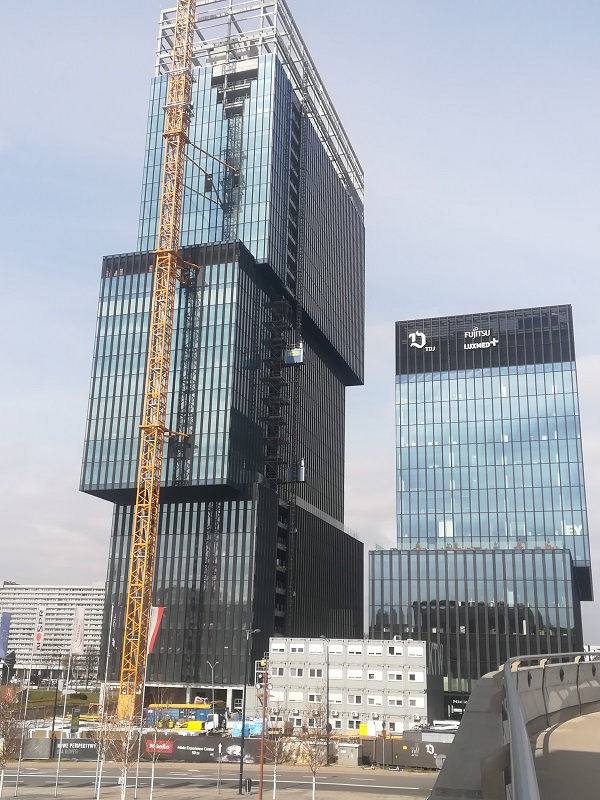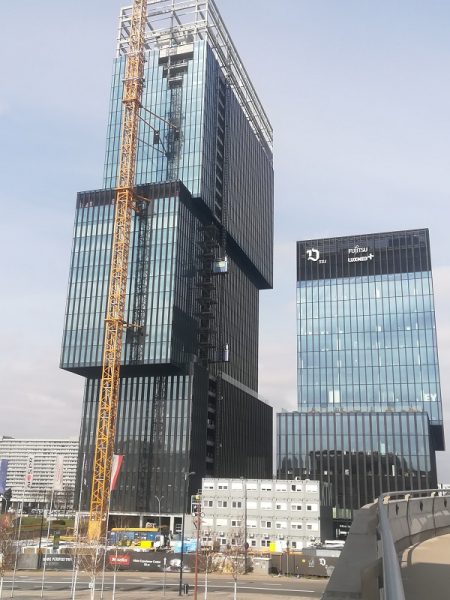 Can Katowice become a world city? It is a high probability it will not. First, it has too little potential regarding its population; it is the 11th biggest city in Poland. However, it would be a mistake to look at the region by the number of residents of Katowice. We are a polycentric region, and the Metropolis GZM has got over 2 million people. Second, we are not advanced enough regarding economic and spatial features. Furthermore, every world city has its central business district, i.e. its economic heart, a district of skyscrapers, which determines the city's position in the world settlement hierarchy. How does Katowice look in this context? New objects that "scrape the sky" emerge more and more often.
But because international companies locate their branches and units in Katowice, the city became a knot in the network of global connections in our region. In the social and economic geography and metropolitan source literature, such a city is called a gateway. First, a foreign investor visits Katowice, conducts a market survey, and then locates in the city or other centre of the region. Thanks to a good "economic brand" of Katowice, we have created a small regional network of cities, which has been noticed around the world; thus, creating for us an opportunity to join the group of global centres.
O.O.: How do the globalisation processes in the region influence the University of Silesia? What possibilities can they give to our University?
E.Z.-Ż.: First, globalisation facilitates foreign cooperation. It influences the creation of international research teams, various consortiums, and publicising the results of our researches in international research networks. Various types of cooperation and international projects are also created, e.g. we have a Centre for Polar Studies at the Faculty of Natural Sciences in Sosnowiec. This phonomenon is already happening and globalisation accelerates cooperation, exchange of employees, as well as the creation of various minor or major research teams. The Erasmus+ programme is also an element of globalisation.
Second, this process allows participating in the international flow of science, it gives us huge benefits, access to knowledge and innovation, applying high standards, and economic cooperation. In the field of science, globalization creates gigantic possibilities of using library resources all around the world. Thanks to the database, we have unlimited access to the literature of a given discipline via the screen of our laptop. We have a large flow of information and access to data from, e.g. different registers, world statistic bases, the newest reports, and about new trends in science, inventions, or results of various projects.
Globalisation facilitates building the international brand of the University of Silesia. Thanks to the results of our research available on the Internet, publications and international connections, various activities abroad in the educational and organisational fields, we introduce the University of Silesia into the network of research connections and onto the "global map of science."
Moreover, the university deals with educating the young, which is strongly connected to globalisation, as it concerns the society based on knowledge. It can be said that the level of education of society causes the rapid development of globalisation and vice versa; globalisation contributes to the development of knowledge. These are communicating vessels.
Globalisation processes are necessary for proper social and economic development. We have to keep the pace of civilisation advancement if we want to be up to date. Contacts with foreign universities give another view of the work organisation and new ideas for research as well. I think that globalisation is a crucial element of development, enabling the inclusion to the world level of knowledge, although it also carries various types of threats.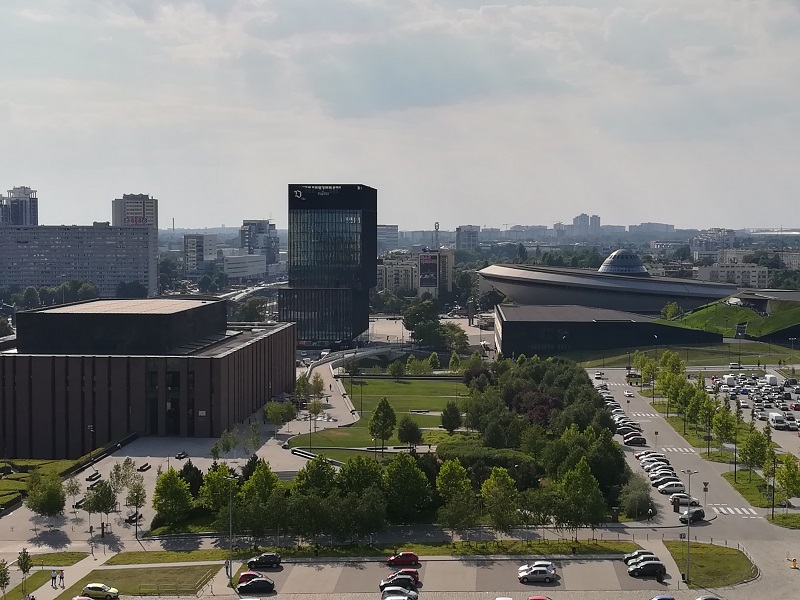 O.O.: What does make the Metropolis GZM stand out from the other Polish metropolises?
E.Z.-Ż.: Most of all the spatial structure. We are a polycentric region, that is a set of cities connected with each other. In geography, we refer to it as a conurbation.
This multicentre structure has its pros and cons. In typical agglomerations, i.e. monocentric, there is only one local government. However, in this case, each city has its own local government, due to what governing this structure was problematic. The creation of Metropolis GZM consisting of 41 municipalities was to start the cities to cooperate instead of their constant competition. Thinking of our region, the first metropolitan act in Poland has been approved, which also distinguishes us from other big cities in the country.
The aim of Metropolis GZM was to increase the competitiveness of the entire region, as due to various reasons our cities could not compete with other strong areas. Katowice, with less than 300,000 people, could not compete with over 700,000-people Cracow. However, if we add the potential of Gliwice, Sosnowiec, Zabrze, Bytom, Chorzów, Tychy, and other cities, we can create a large economic market, and considering its demographic potential, the largest economic market in Poland.
In the world, polycentric areas are more competitive in comparison to monocentric agglomerations. The multicentre structure causes broader specialisation and more rapid development. Great examples are the Ruhr area in Germany and the Randstad port conurbation in the Netherlands. These types of conurbations are characterised by huge flows in terms of commuting; in this respect, the Metropolis GZM is the second city in Poland, right after Warsaw. We have the extremely great multicenter potential of labour market, people are commuting from city to city creating a one large and complex network city.
We are also stand out from other Polish metropolitan areas by the fact that we had an outdated economic structure. We entered the 21st century with a large social and economic encumbrance. We were the region connected to the traditional industry, which had already had its heyday a long time before. The stereotype of a black Silesia is still present. Someone, who has never been in our region, may still think that nothing is going on here, while the majority of the cities and their surroundings has undergone substantial spatial, functional, and economic changes.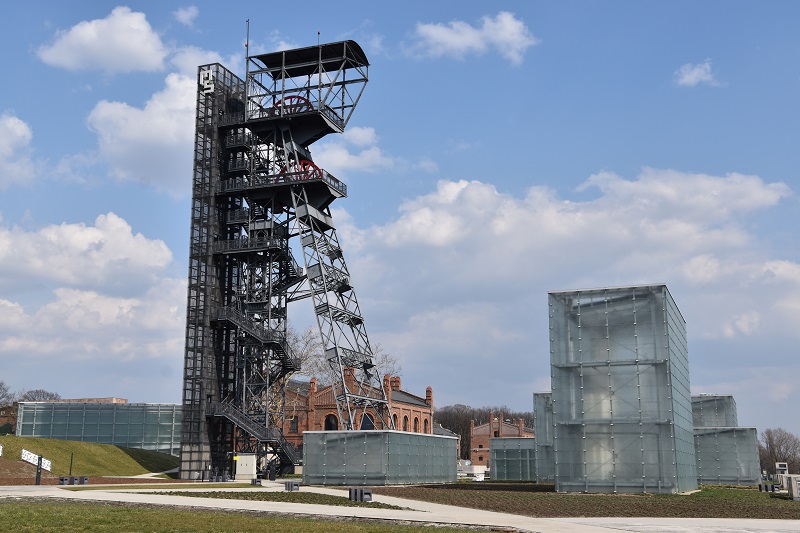 However, another thing that makes us stand out, although negatively, is that many people work in the service sector, but we have still not caught up with the biggest agglomerations. We also have spatial problems in the region. We have a lot of areas and post-industrial facilities, including post-mining facilities, which are in bad technical condition. This influences the perception of space for the new investments.
Some researchers say that there are the so-called "the great five" Polish cities that are of paramount importance in the country. These are: Warsaw, Cracow, Wrocław, Poznań, and the Tri-City. In terms of economy, the Metropolis GZM is 6th in Polish rankings. Interestingly, in the light of the latest international research on global economic network and the ranking by "the Globalization and World Cities Research Network," Katowice is the 4th city in Poland, behind Warsaw, Wrocław, and Poznań, and ahead of Cracow. Considering the flows and world economic connections, and due to the investments, Katowice has increased its stature by two classes. That is a great sign for the future.
You can read more about the global and world cities in my monograph Procesy metropolizacji. Teoria i praktyka (Metropolisation processes. Theory and practice) published by the Polish Scientific Publishers PWN. I encourage you to read it.
O.O.: Thank you for the interview.
[1] The utterance of Prof. Elżbieta Zuzańska-Żyśko about the ongoing changes in Katowice appeared in the March 2021 issue of the supplement fDi Intelligence bi-monthly of the Financial Times daily, which is particularly popular among world foreign investors.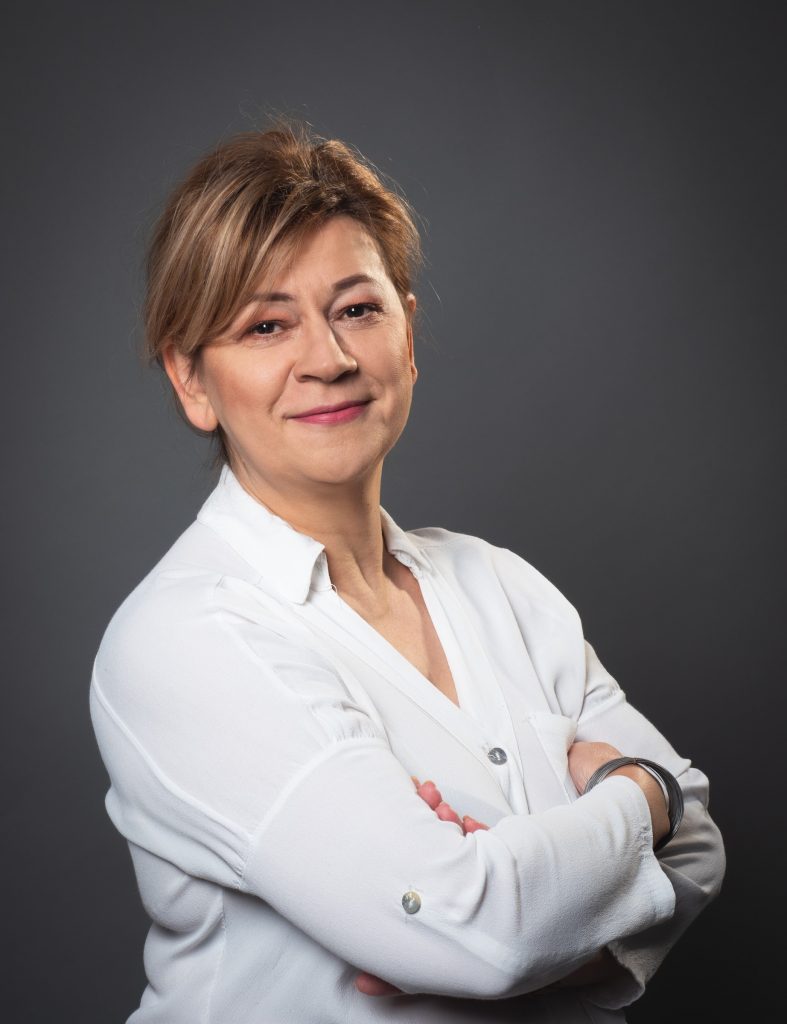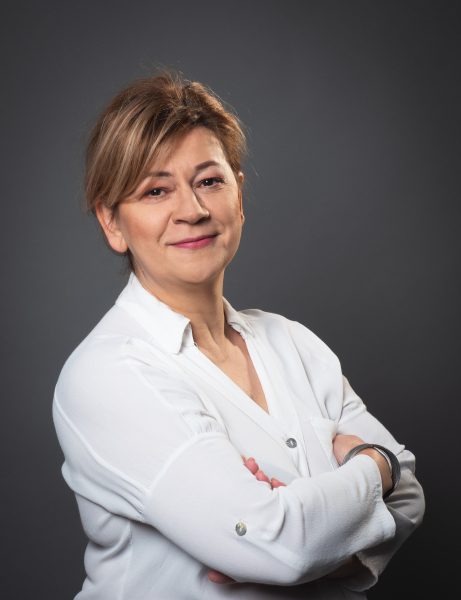 Elżbieta Zuzańska-Żyśko, PhD, DSc, Associate Professor, from the Institute of Social and Economic Geography and Spatial Management | Photo from a private archive