RESEARCH EXCELLENCE INITIATIVE
---
BACK TO MOBILITY
"Back to mobility" series
consists in accounts on research expeditions
of the "Staff mobility" winners
Monika Jagielska, PhD, DLitt, Associate Professor
Accounts of the scientific internship in Germany
The University of Osnabrück in Germany houses the European Legal Studies Institute (ELSI), an important centre for legal studies with an extensive library of European legal literature, legal acts and judicial decisions. The university employs European specialists in the field of European law, contract law and consumer law – i.e. research areas very close to me. Since one of the most important elements of lawyers' research is a scientific discussion, it was very important for me to meet scientists with whom I could confront opinions, exchange views and jointly draw conclusions from the analyses.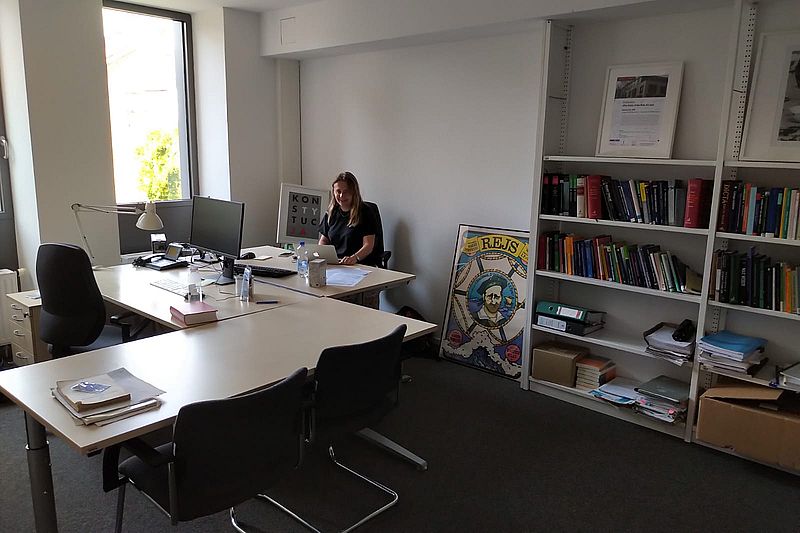 What is more, participation in the scientific life of a foreign university allows you to learn something new, establish or maintain cooperation, and carry out joint research projects. Thanks to my stay on the scholarship, I established so far-reaching cooperation with ELSI that as part of its continuation I successfully applied to the Polish National Agency for Academic Exchange for a scholarship as part of the Bekker Programme and I was able to continue my research in a very friendly scientific environment.
The great value of such a trip is that you can fully concentrate on scientific work, in comfortable conditions, surrounded by outstanding minds, without being distracted by the activities typical of everyday work at your alma mater. Nothing but to sit and conduct research!