Over 600 activities, Opening Gala by the Rawa river, open-air Rawa Scienceville stretching almost 1.5 km in the heart of Katowice, and several hundred activities online! This (in a nutshell) is the programme of the upcoming edition organised by our festival team. We invite you to take a look at our offer, available on the website of 5th ŚFN KATOWICE. 
The full print programme can be found in Friday editions of "Dziennik Zachodni" and "Gazeta Wyborcza" in Katowice.
The 5th ŚFN KATOWICE can be briefly presented as follows:
9 October 2021 (Saturday), 6.30 p.m.

–

Opening gala (next to the Mieczysław Karłowicz State Music School in Katowice):

debate on the future of the Rawa river;

presentation of the Silesian Scientific Award 2021

concert "Sounds of the River" by Michał Zygmunt.
10 October 2021 (Sunday), 9.30 a.m. – 8.00 p.m.

–

Rawa Scienceville (stretching from the Katowice Market Square to ul. Dudy-Gracza), in the programme, among others:

200 science shows;

14 stages;

4 special zones,

concerts, workshops, exhibitions;

Artur Andrus concert (8.45 p.m.)
In order to get to the Scienceville you need to show the free entry pass that you can download from our website after completing the registration form.
11-15 October 2021 (Monday-Friday), 9.15 a.m. – 9 p.m.

–

Online programme (on the website

www.slaskifestiwalnauki.pl

), including lectures for:
Registration for selected events of the Festival starts on Tuesday, 28 September 2021 (at noon). You can find the registration link on our home page.
Registration is obligatory for those events that require a limited number of participants. There are various reasons for this. The first reason is related to the comfort of participants and lecturers – in order to fully enjoy some of the workshops or trips, there mustn't be too many people. Of course, other reasons are related to pandemic restrictions. Registration is obligatory for events organised "live" as part of the open-air Rawa Scienceville (10 October), as well as for online workshops (11-15 October).
Huge number of attractions of the 5th ŚFN are available without registration. As part of the open-air Rawa Scienceville on 10 October, you can find, among others, exhibition stands in 6 fields of knowledge that can be visited in tent halls at the Festival area, special zones (including Stanisław Lem Zone, City Zone and Water Zone, Family Zone), various lectures on 14 stages and much more. You also don't need to register in order to watch festival TV as part of the ŚFN online (11-15 October) where you will find fascinating lectures and meetings in six areas of knowledge.
Access to the attractions of the open-air Rawa Scienceville on 10 October is possible after downloading the free entry pass, which you can exchange for a wristband at any information point in the Festival area. 
More information can be found on the website of 5th ŚFN and Facebook.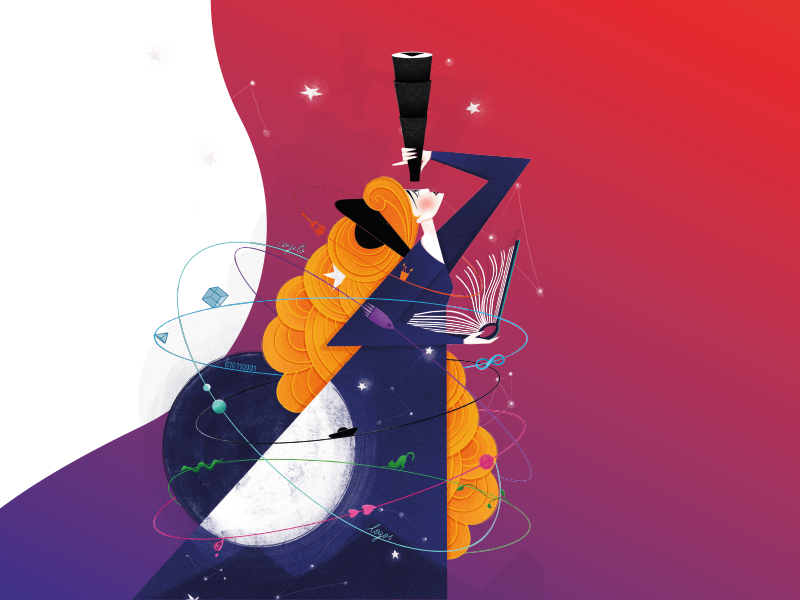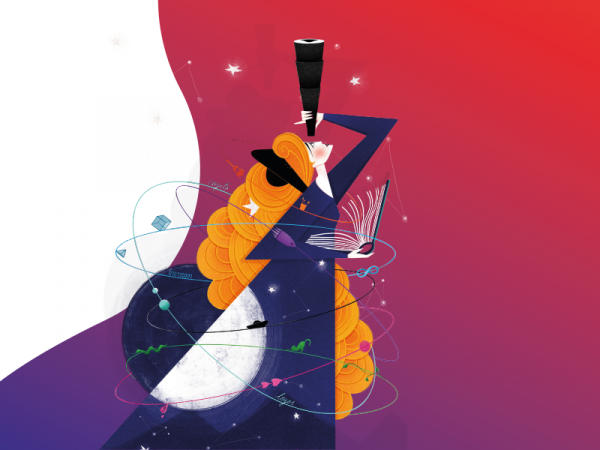 Poster promoting the 5th Silesian Science Festival KATOWICE