Gender Equality Programme in Academia – Raising Diversity
The aim of the GEPARD project is to create equal opportunities for women and men in the academic environment. For that purpose, we are preparing the system of actions functioning as a part of organizational policy. The actions will be aimed at eliminating gender-based discrimination (among both the employees and the students) and simultaneously strive to increase diversity in the academic environment.
The project is realized as a part of the international consortium consisting of higher education institutions from Poland, Austria, Hungary, Cyprus and Malta and an Italian enterprise closely connected with the academic environment. Consortium activities are supported by the associated partner institutions.
Objectives
The main objective of the project is to include and counteract gender-based exclusion by developing by an international consortium a system of activities understood as organizational policy, leading to the elimination of gender discrimination in the academic environment.
constructing a universal application model of gender equality policy in the academic space
exchange and promotion of good practices in the field of gender equality in academia
strengthening cooperation between the entities involved
promoting inclusion and diversity in the higher education sector
Activities
Achieving the project's objectives and results is possible through:
building a network of  cooperation between organizations of various competencies, sectors and experience, operating in various regions of Europe and local environments,
strengthening cooperation between project partners,
various forms of cooperation building creative cooperation between the partners of the consortium. These will be face-to-face meetings, mutual education, remote work – online and offline as part of ongoing project works (internal consultations, brainstorming…),
consultations with the final beneficiaries of the project results,
consultations with experts
working out the intellectual outputs.
Outputs
The international consortium prepares 4 intellectual results:
Works related to output no. 1: January 2022 – January 2024
Works related to output no. 2: February 2022 – February 2024
Works related to output no. 3: September 2022 – February 2024
Works related to output no. 4: September 2022 – February 2024
Dissemination workshops: February, March 2024
Management & evaluation: January 2022 – March 2024
Gender Equality Programme in Academia – Raising Diversity, GEPARD
Project implementation PERIOD: 01.01.2022 – 30.03.2024
BUDGET: 336 255,00 euro
Strategic partnership in higher education sector, Erasmus +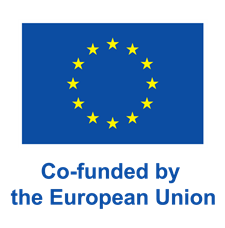 This project has been funded with support from the European Commission. This publication reflects the views only of the author and the Commission cannot be held responsible for any use which may be made of the information contained therein.