Research Impact Leaders Awards are presented by Elsevier to research centres contributing to increasing global recognition of the achievements of Polish universities. What is appreciated is the continuous increase in the number of publications in the most prestigious scientific journals, the share of foreign co-authors, and the citation rate in a given discipline.
This year's award ceremony took place on 15 July during the conference "Polish universities in a global perspective rankings and strategic management of higher education institutions", held in Warsaw. The awards were given in six categories according to the OECD (Organisation for Economic Co-operation and Development) classification: Agricultural Sciences, Engineering and Technologies, Humanities, Medical Sciences, Natural Sciences, Social Sciences.
The University of Silesia in Katowice was nominated in the Engineering and Technologies category (together with the Gdańsk University of Technology and Lublin University of Technology). The justification emphasised that 35% of the analysed works of the Silesian Alma Mater were created in collaboration with foreign authors, 25% – were published in journals ranked in the top 10% of the most frequently cited scientific journals, and articles made up as much as 85% of publications in the field of technical sciences.
Researchers affiliated with the University of Silesia annually publish approximately 1200 papers indexed in the Scopus database owned by the Elsevier. Over the last 10 years, this number has doubled. The categories in which our University has recorded the greatest growth are: Physics and Astronomy, Materials Science, Chemistry, Earth and Planetary Sciences, Mathematics, Engineering, Biochemistry, Genetics and Molecular Biology, Agricultural, and Biological Sciences.
The indicators taken into account in the Engineering and Technologies category include, among other things, the number of publications, which in the case of the University of Silesia has been steadily increasing and has increased by nearly 50% since 2017. Another criterion is the number of publications ranking among the 10% most cited works in the discipline and this index stands at 4.9% for 2016-2020 (70 articles). All publications from 2016-2020 in this category have been cited approximately 10,000 times and the Hirsch index for this collection is 28.
Authors associated with the University of Silesia with the highest number of indexed publications in this category:
Prof. Marian Paluch – 90,

Prof. Wojciech Pisarski – 64,

Maciej Zubko, PhD – 58,

Tomasz Goryczka, PhD, DSc, Associate Professor – 49,

Prof. Eng. Joanna Pisarska – 48,

Dariusz Bochenek, PhD, DSc, Associate Professor – 46,

Magdalena Tarnacka, PhD, DSc, Associate Professor – 45,

Prof. Kamil Kamiński – 45,

Prof. Jan Małecki – 40,

Prof. Eng. Ewa Schab-Balcerzak – 39.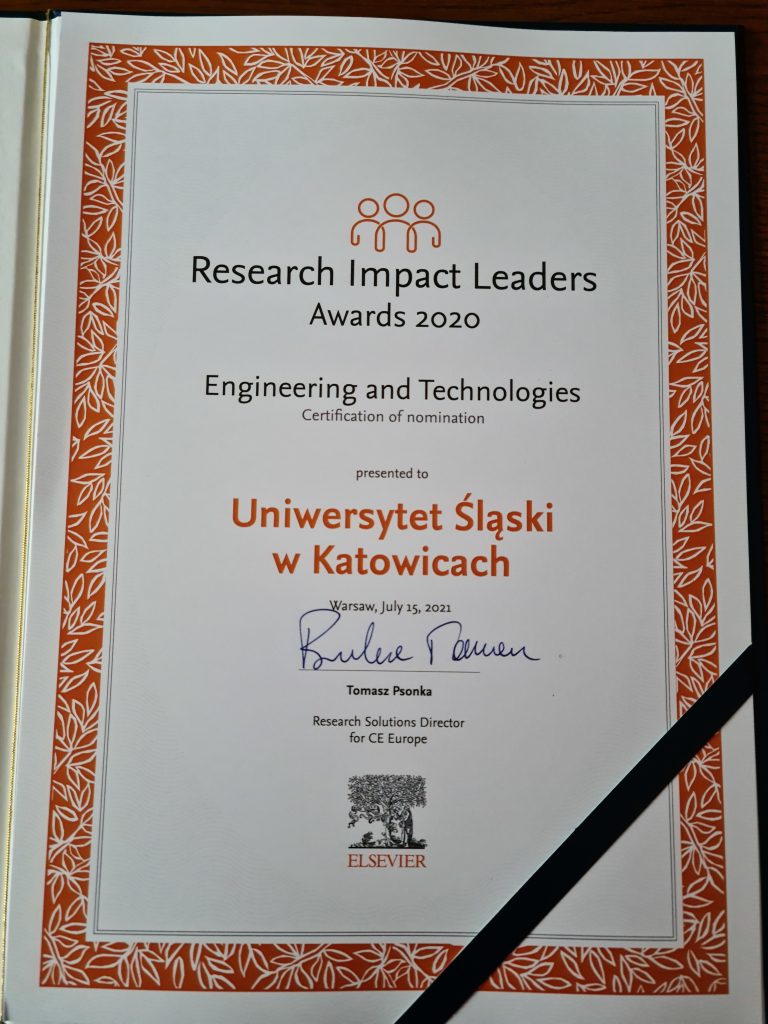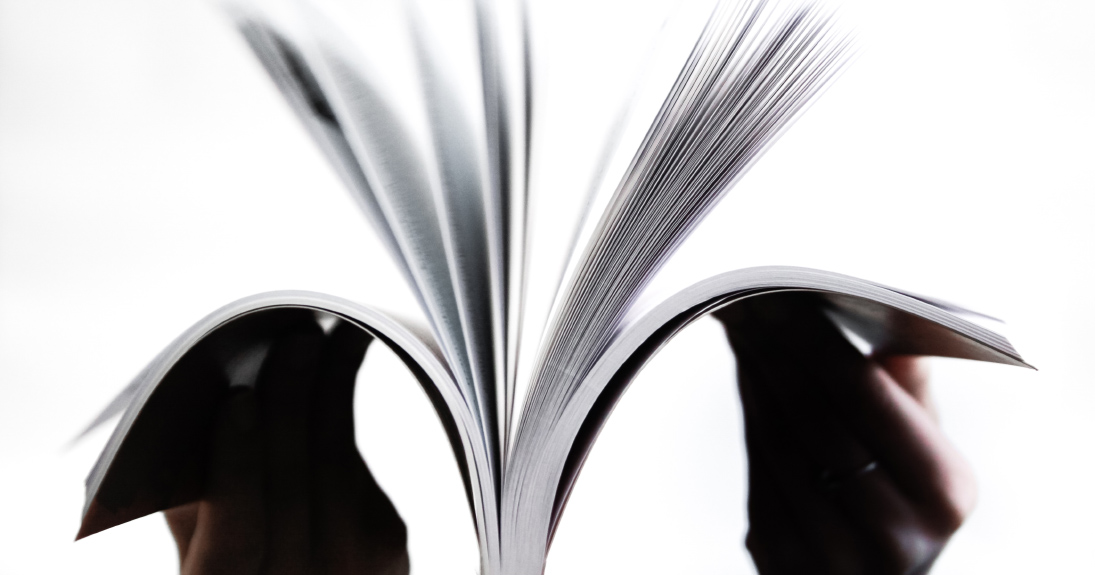 An open book. Photo by Julia Agnieszka Szymala