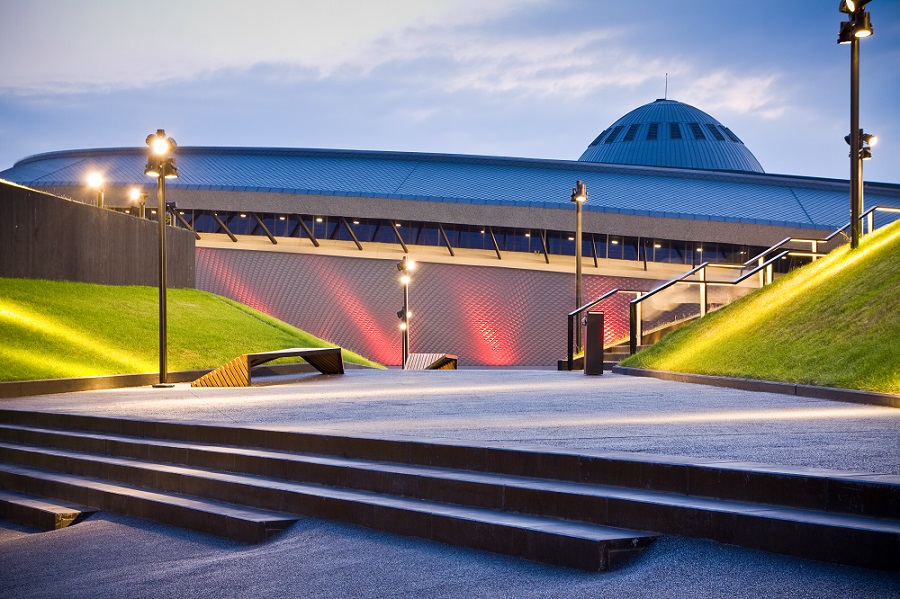 Spodek Arena in Katowice | Photo by Tomasz Kiełkowski
Famous artists will perform during the science and music show inaugurating the European City of Science 2024 celebrations, which will take place on 9 December 2023 at Spodek Arena in Katowice!
On the music stage we will see:
Natalia Grosiak
Natalia is a singer, songwriter and composer. She was also the leader of the band Mikromusic founded in 2002. She was part of many projects, co-founded the band Digit All Love, represented Poland in Melbourne at the Red Bull Music Academy, and collaborated with artists such as: Smolik, Miuosh, Sanah, Tymon Tymański and Nikola Kołodziejczyk. With Mikromusic she gave concerts abroad, among others in Japan, Romania, Lithuania and Ireland. Together with Mikromusic, she won the Fryderyk Award in 2020 in the 'Poetic Music' category.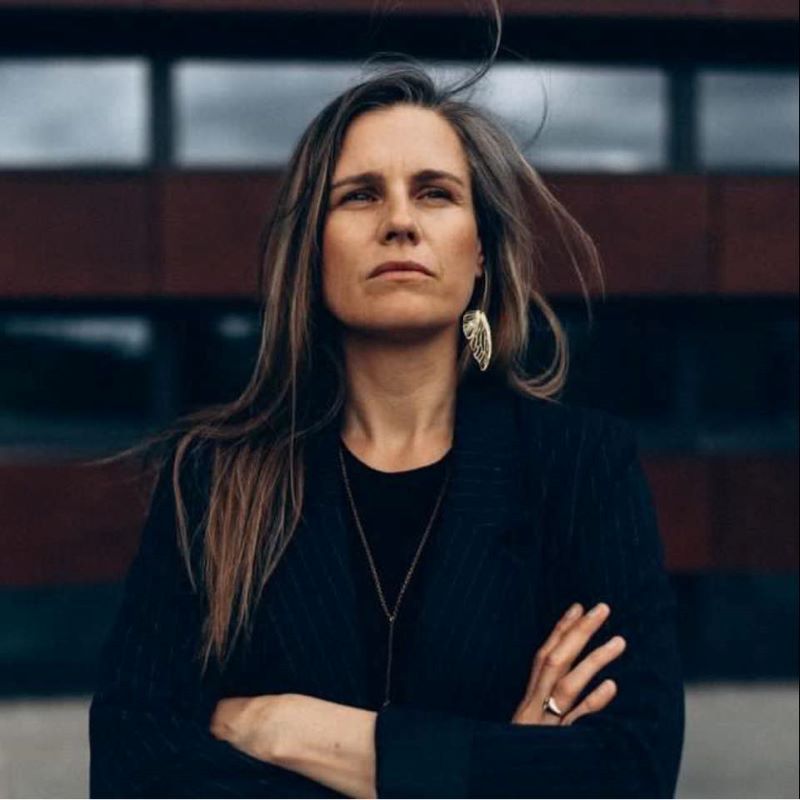 Natalia Grosiak | Artist's archive
Julia Pietrucha
Julia gained fame as a film and TV series actress. In April 2016, she independently released her debut album 'Parsley', inspired by a several-month-long trip around Asia. The album contained 15 original songs in a ballad-pop style, with folk elements and soothing sounds of the ukulele. The club tours that the artist embarked on in 2016 and 2017 with her musicians turned out to be a huge success. Tickets for most concerts sold out very quickly. 
In 2021, Julia Pietrucha took part in two guest projects that resulted in the release of singles and music videos – the song 'Celina' released on the joint album 'Pieśni Współczesne' ['Contemporary Songs'] by Miuosh and the Song and Dance Ensemble "Śląsk", as well as the song 'Drogi Proste' ['Straight Paths'] performed by Julia together with the band 'Kwiat Jabłoni'.
Currently, the artist is working on a new album, scheduled for release next spring.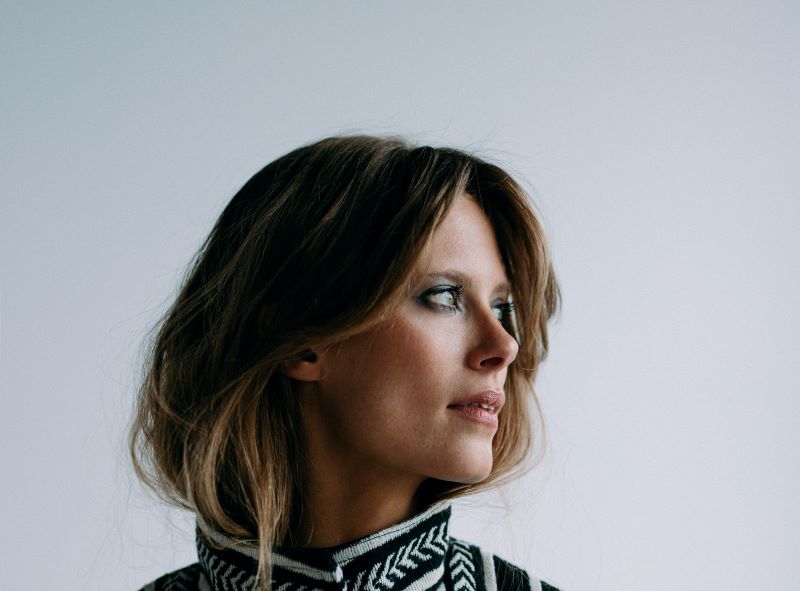 Julia Pietrucha | Artist's archive
Dawid Tyszkowski
Dawid is a singer, composer and lyricist. He is a talented, sensitive artist of the young generation. He recently announced the premiere of his debut, long-playing album 'Mój kot zaginął i już raczej nie wróci' ['My cat is missing and probably isn't coming back] (published by FONOBO Label) and a concert tour promoting the album, which will take place in March 2024.
Called by many a "revelation" of the alternative scene, Dawid creates mature and emotional lyrics, which he easily transforms into original music compositions. His inseparable attribute is the guitar, without which he cannot imagine working.
In 2022, Dawid Tyszkowski released his debut EP 'Nadal nie śpię' ['I'm still awake'], which was produced under the supervision of Patrick The Pan. The material was promoted by a solo concert tour, which was mostly sold out. The artist also has been a part of some unique duets – 'Co i tak nadejdzie' ['That will come anyway'] with Skubas and 'Nie Całuj' ['Don't kiss'] with Julia Wieniawa, and each of them already has about 1.5 million views on YouTube. In 2023, he performed at the Wodecki Twist Festival and alongside Miuosh and the Song and Dance Ensemble "Śląsk" in the 'Pieśni Współczesne' ['Contemporary Songs'] project.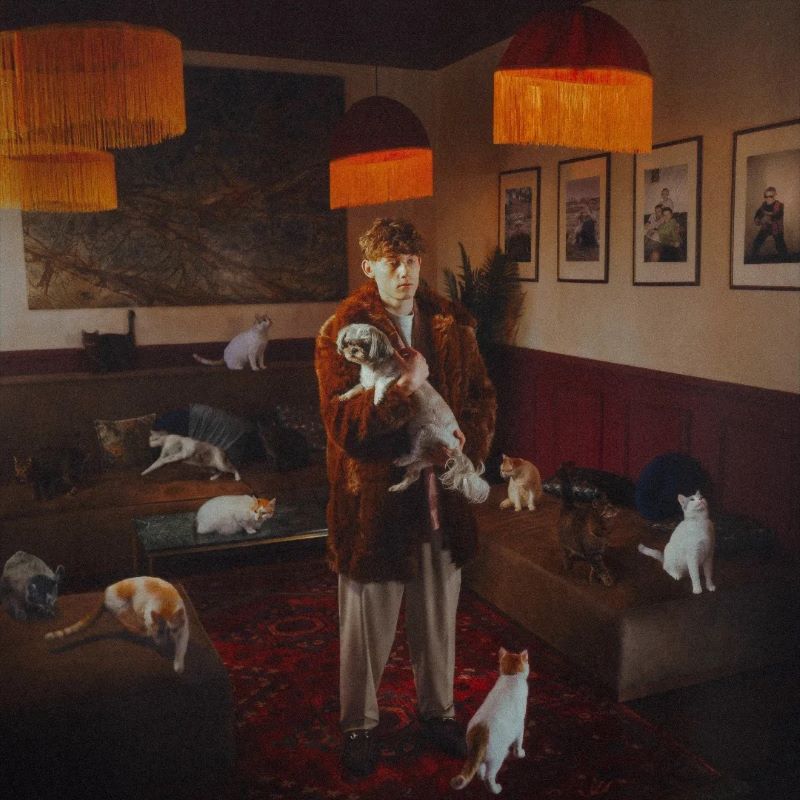 Dawid Tyszkowski | Artist's archive