Get ready for the interview
Our experts will evaluate the project you send us. If you obtain a good grade, we will invite you for the interview. This interview will ultimately determine your admission to the Doctoral School. Interviews are conducted in three interdisciplinary committees, corresponding to the three areas of education at the Doctoral School – you chose one of them during registration.
The examination committees consist of many members, including two representatives from each discipline that is part of the area. You will meet a group of several of our top professionals. However, you do not have to worry – if you have put a lot of effort into preparing your project, they will definitely see and appreciate it. Interviews are held in a pleasant atmosphere, obviously as much as the form of the exam allows.
The interview lasts about 15 minutes. In the first five minutes, you present your project. Therefore, choose the most significant things. Then the committee members ask you questions (first those who represent your discipline, and then the others). The interview can be conducted in Polish or English. If it is in Polish, you will be asked at least one question in English.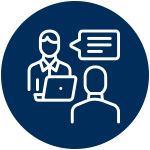 The interview will be held in a stationary form, only in special cases it can be on-line if the conditions allow it. If you are applying to one of the disciplines of natural sciences, prepare a short presentation to accompany your speech. In other areas, a presentation is not necessary unless your project requires so.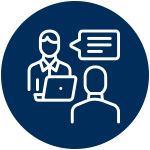 Interviews take place between 12
th
and 15
th
July. You will be informed about the exact date a few days before the interview. Therefore, be available during this time. If this is not possible, please inform us as early as possible.
The results of the interview and the entire procedure will have been announced by 19th July. If you are accepted, we will inform you about the next steps.