"No Limits"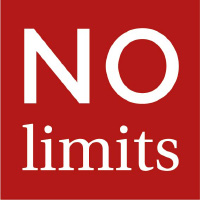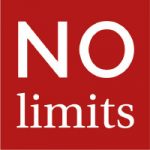 "No Limits" is a new popular science journal at the University of Silesia in Katowice. We use an attractive format to present interesting, innovative, and important scientific research which is conducted at our university, or in cooperation with the University of Silesia.
The semi-annual journal is addressed to a wide audience, especially to those who are interested in discoveries in the world of science, innovative solutions, technology, as well as new materials and technologies. The first issue was dedicated to the subjects related to climate change.
No. 1(3)/2021
The next issue of the journal is available on ISSUU platform:
---
"No limits" is released in two language versions: Polish and English, each in 1,000 copies. The journal is published on certified ecological paper.

 Download the journal in pdf
In the Search for Chemical Water Contamination
China – a Giant with Feel of Terracotta?
Why Does the Universe Consist Primarily of Matter?
The Natural Human Fight vs Viruses

 Download the journal in pdf
Rescuing the Most Valuable Relics of Medieval Libraries
Tracking the Forgers of Painting Signatures
A Flying Laboratory Checks Air Quality
Cereals Resistant to Drought Stress
Revolutionizing the Pharmaceutic Industry
The Newest Trends in Implantology
Experimental Projects Supporting Rehabilitation
Polish version
Editorial staff
Publisher:
University of Silesia in Katowice
Editor-in-Chief:
Agnieszka Sikora
Editorial Secretary:
Tomasz Płosa
Translation to English:
Mikołaj Iwanicki
Scientific and Programme Board
Dr Agata Daszkowska-Golec, Professor of the University of Silesia (natural sciences, biology)
Assoc. Prof. Andrzej Woźnica, Professor of the University of Silesia (natural sciences, biology)
Assoc. Prof. Michał Zatoń, Professor of the University of Silesia (natural sciences, Earth sciences)
Assoc. Prof. Damian Absalon, Professor of the University of Silesia (natural sciences, Earth sciences)
Prof. Jerzy Sperka (humanities, history)
Prof. Jerzy Dajka (natural sciences, physics)
Assoc. Prof. Tomasz Nawrocki, Professor of the University of Silesia (social sciences)
Assoc. Prof. Kinga Czerwińska, Professor of the University of Silesia (social sciences, the arts)
Emilie Szwajnoch (head of the University Council of the PhD Student Government)
Distribution
Bankowa 12
40-007 Katowice
Rectorate of the University of Silesia
Room 138